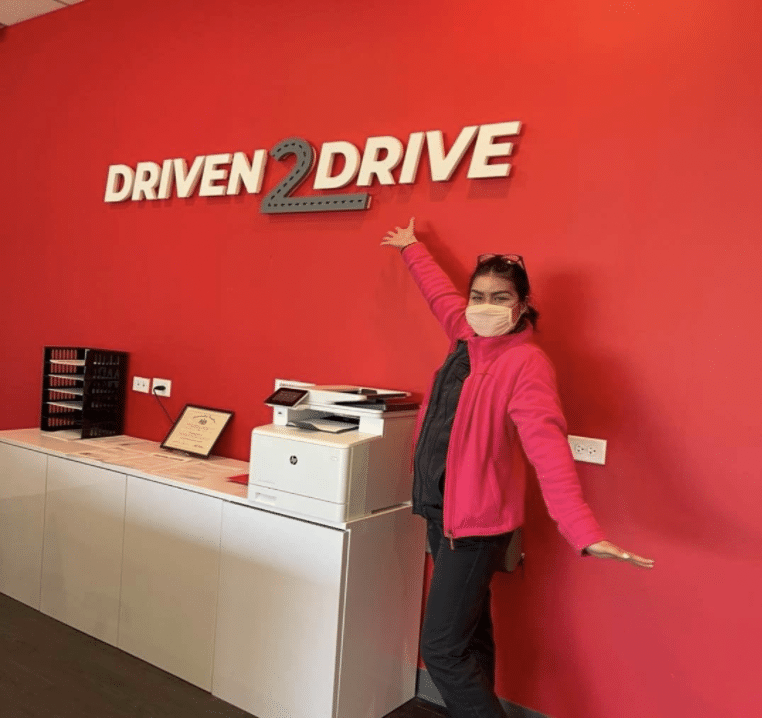 Whether you speak English or Spanish as your primary language, learning to drive and getting licensed in Pennsylvania doesn't have to be a nerve-racking ordeal. In fact, the entire experience can actually be fun and free of stress, if you partner with the right team of helpful experts! At Driven2Drive, we pride ourselves on being the #1 choice for PA students seeking a bilingual driving school near me. At our six convenient locations throughout the Greater Philadelphia area, we offer immersive driving courses and road testing services in both English and Spanish.
Bilingual Driving School Near Me in PA
Whether you're just starting out on your driving journey, or you're at the point of feeling confident and prepared to take your license exam, Driven2Drive is your one-stop destination for new driver services.
Want more specifics on why so many PA students rate D2D as the best bilingual driving school near me? Check out this review from our student Sivothayan S. – it highlights several major perks of coming to us!
"They are the best in the area. Staff are very friendly and very professional. Instructors are extremely nice, helpful and well-experienced drivers. Scheduling the appointments for the lessons and the road test was super easy. They are extremely flexible with scheduling and the locations. I was able to reschedule one of my lessons just with one phone call. I did 3 lessons and the road test right after the last lesson. I highly recommend this place."
Achieve Your Driving Goals with Guidance from Our Qualified Team
Whether you're ready to enroll in an in-depth driver's ed course, or you're eager to take your road test with no extended wait time, you can depend on Driven2Drive. Our premier PA driving school is staffed by accredited, bilingual instructors who are dedicated to helping every student become a safe, confident and well-rounded driver. In addition, we are proud to be Pennsylvania's first PennDOT-authorized third-party permit & license testing center.
Ready to get started? Call us at 610-664-7400 to arrange an appointment for lessons or testing at your preferred D2D location, in as little as just 2 days!