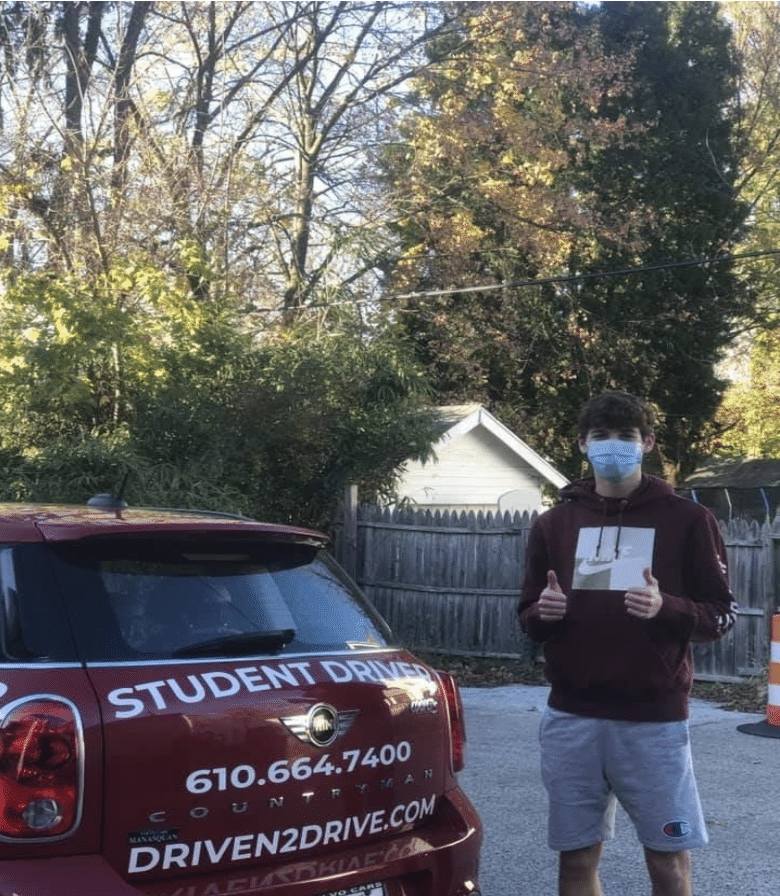 Getting licensed as quickly as possible is a common goal among young drivers. In fact, many students ask: Can you learn how to drive in 2 weeks? While it is possible to learn the basics of operating a vehicle in a few short weeks, more time should be devoted to practicing and mastering the techniques needed to drive effectively in all sorts of conditions. Becoming a safe, well-versed driver is a process that takes time and patience – and every student's journey is bound to look a bit different. 
As the Greater Philly area's premier driving school and third-party testing center, Driven2Drive offers one-on-one driving lessons at 6 convenient locations. With numerous packages to choose from, our team is here to help you get on the road quickly & safely, with speedy, flexible scheduling!
Can You Learn How to Drive in 2 Weeks?
Looking for a more detailed answer to "can you learn how to drive in 2 weeks?" Let's venture a bit further into what to expect in terms of the typical timeline for becoming skilled behind the wheel.
When planning out your route to get licensed in Pennsylvania, it's important to know:
PA student drivers are required to get at least 65 hours of practical, adult-supervised driving experience in order to qualify to take their road test
PennDOT specifies that this practice should happen over a period of six months or longer (after the student has received their learner's permit)
These guidelines are designed to allow time for a well-rounded driving curriculum that includes all techniques & strategies a student needs to drive confidently and competently.
Learn To Drive at Your Own Pace with Our Certified Instructors
Whatever your driving goals are, Driven2Drive's accredited instructors are here to help you achieve them – promptly and conveniently! We offer a broad selection of classes/instruction options at various lengths, so you can find the right fit for your personal driving needs and preferred timeline. From our short pre-road test refresher courses to our Comprehensive Curriculum package that comes with 5+ two-hour sessions, our course offerings include something for every student!
To learn more and get scheduled for lessons or testing at your convenience, give us a call today at 610-664-7400.