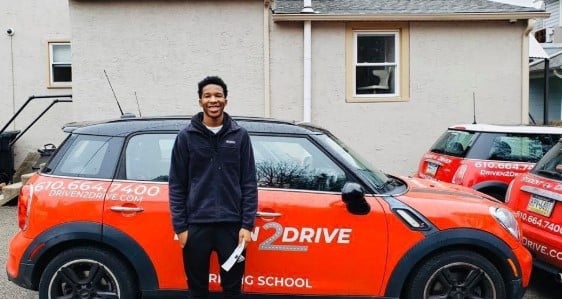 Learning to drive and getting licensed doesn't have to be a stressful process. In fact, at Driven2Drive, we believe that practicing and mastering safe driving techniques should be a positive and enjoyable experience from start to finish. Thus, we are committed to offering highly interactive, customer-driven drivers ed Montgomery County students can depend on to steer them to success. Read on to learn more about our services and what sets us apart from other driving schools in the area.
Drivers Ed Montgomery County: Testing and Classes
Here are just a few of the valuable services provided by Driven2Drive:
Road Testing – As a PennDOT-certified third-party testing center, Driven2Drive can help you get your license whenever you're ready – without the hassle of waiting around at the DMV. Our highly qualified instructors strive to make the experience as comfortable and convenient as possible for our students, with flexible scheduling, personalized attention and no long lines.
Core Curriculum – Over the course of 3 two-hour sessions, our core curriculum teaches the fundamental principles of how to be a safe and effective driver. Skills emphasized include highway driving, lane balance, parallel parking and much more – with the option to complete the road test following the last session. Taking this course fulfills the necessary requirements for a student to receive an insurance savings certificate.
Permit Prep – In addition to behind-the-wheel instruction, we also offer engaging, in-depth permit prep sessions to help students feel confident in their understanding of roadway rules and driving techniques.
For safety-minded, student-focused drivers ed, Montgomery County students can count on the friendly and knowledgeable experts at Driven2Drive.
We're Open – Schedule with Us Today!
Whether you're ready to take your road test or you're seeking one-on-one driving lessons, Driven2Drive is here to meet your needs. We are excited to announce that we reopened all six of our locations for testing as well as lessons, with stringent safety measures in place to protect our students and staff.
While PennDOT locations will be backlogged for up to 18 months, we are committed to scheduling all of our customers as soon as possible. If you're eager to get licensed or get on the road, give us a call today at 610-664-7400.