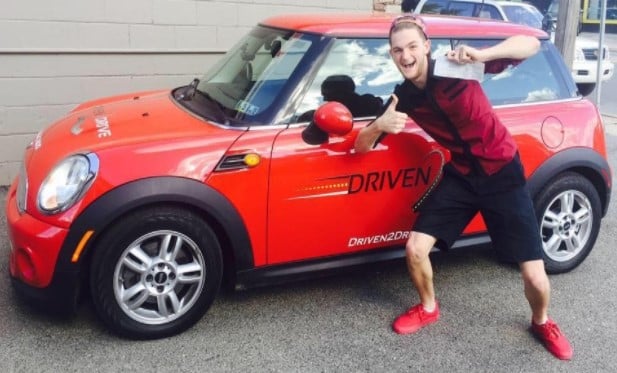 Learning to drive is a major milestone in your life. While it's common for students to feel nervous about getting behind the wheel, there's no need to be apprehensive. Driven2Drive has a team of friendly, qualified instructors who are here to support you throughout your journey, from learning the rules of the road to finally getting licensed. Known for our commitment to ensuring students feel comfortable as they master safe driving techniques, we are the customer-preferred choice among driving schools in Montgomery County PA and the surrounding area.
Driving Schools in Montgomery County PA: Why We Rank at the Top of the List
Driven2Drive is your all-in-one destination for in-depth driving lessons, plus highly convenient license & permit testing. With six convenient locations scattered throughout Montgomery, Chester, Delaware & Philadelphia Counties, we strive to make the process of learning to drive and getting licensed as painless as possible.
Seeing is believing, so we'd like to show you a few customer testimonials we've received:
"I took my lesson and exam this morning. Brian was my instructor, he was patient, calm and reassuring. Thank you so much for helping me pass my driver's exam!!!" -Antoinette C.
"Professional & knowledgeable, made my son feel at ease & instructed him thoroughly through the process. Made sure he understood and checked if he had any questions. Kudos to Driven2Drive!!! I recommend them to all!!!" -Gladys R.
"Super nice staff. Great experience. Definitely worth it. The 30-minute refresher before the test is awesome and gets kids comfortable and confident before the test." -Meghan M.
"Totally recommend this place!! Wish I went here from the jump, well worth the money! They got me right in and made me feel less anxious and more comfortable. Great place!! So happy someone told me about it! I passed." -Brittney A.
Reach Out to Schedule Your Road Test or Driving Lessons Today!
If you're eager to become an outstanding driver and achieve your license, you can count on Driven2Drive to help you navigate to success. Not only are we one of the highest rated driving schools in Montgomery County PA – we are also proud to be a PennDOT-approved third-party permit & license testing center.
Our comprehensive services allow you to skip the DMV completely and fulfill all of your PA driving requirements with our customer-obsessed staff instead. While PennDOT remains very backlogged, we have added extended testing hours and additional staff to get all of our students scheduled promptly. To arrange driving lessons or schedule your road test in as little as two days, call Driven2Drive at 610-664-7400!