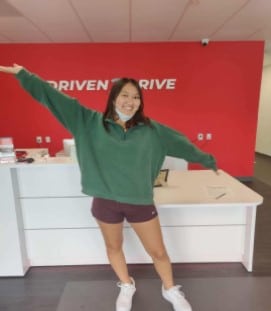 Drivers education classes are designed to equip students with the essential knowledge & skills needed to be a safe, confident driver. Whether you're brand new to driving or you already have some experience, enrolling in drivers ed can help you master driving techniques and get you ready for your road test. When considering various programs, it's only natural for students & parents to wonder: How long does drivers ed last? Driven2Drive, the premier Greater Philadelphia area driving school, is here to answer that question!
How Long Does Drivers Ed Last?
Before signing up for drivers ed, it's useful to know what to expect from the program. For instance, how long does drivers ed last, typically? Ultimately, the answer will depend on you and your unique needs as a driver. Depending on your experience level, you might choose to take a single one-on-one driving lesson. Or, you may wish to get more practice by enrolling in more sessions. You can take as many as you need to feel fully comfortable and confident in the driver's seat!
At Driven2Drive, we offer a wide variety of packages to suit the needs of every driving student, all with the option to add on a road test. Some of our offerings include:
Drivers Ed Theory Course – Suitable for students ages 15+, this course includes 3 classroom sessions in which a variety of driving concepts are discussed. Upon completion, students can get a drivers ed theory certificate which may qualify them for an insurance discount.
Core Curriculum – Over the course of 3 two-hour lessons, students will learn fundamental strategies for safe driving. Techniques covered include parking, turning and changing lanes.
Comprehensive Curriculum – Made for more experienced student drivers, our Comprehensive Curriculum focuses on more advanced driving scenarios, such as city, highway & night driving. Students will spend 10-20 hours behind the wheel, depending on the package chosen.
Custom Curriculum – This is recommended for students with no prior driving experience who will not be practicing outside of drivers ed. Our Custom Curriculum includes 10 or more two-hour sessions. It also includes two manual driving lessons and day of road test service at any of our locations.
As you can see, Driven2Drive allows you to fully customize your drivers education experience to fit your needs!
Trust Our Instructors to Steer You to Success
No matter what level you're currently at, you can count on Driven2Drive for highly interactive and educational driving lessons. A PennDOT-certified third-party driver's license testing center, we are proud to have six convenient locations throughout the Main Line & Greater Philadelphia area.
You can come to us for permit prep, in-depth driving lessons, permit/license testing or all of the above! In any case, our friendly, accredited instructors will make you feel at ease while helping you become an excellent driver and achieve your license.
While PennDOT locations throughout PA remain backlogged, Driven2Drive is still getting our students scheduled in as little as two days. If you're eager to get behind the wheel with a knowledgeable driving instructor, contact us today at 610-664-7400!