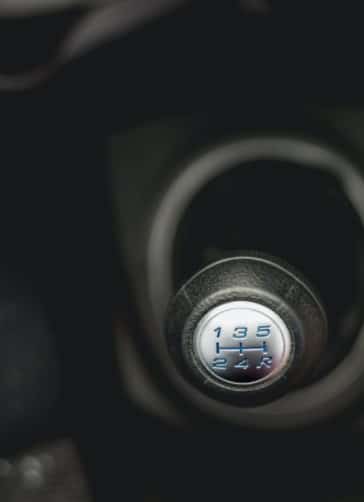 While stick shift driving may not be quite as ubiquitous here in the U.S. as it is in Europe, this is by no means a valueless skill for American drivers! In fact, there are many well-documented benefits of manual transmission driving, from decreased chance of distracted driving to better fuel economy. Mastering this skill can even broaden your employment horizons, as stick shift proficiency is required for many professional driving occupations. Looking to enroll yourself or your teen in a learn to drive stick shift class in the Greater Philly area?
Driven2Drive is proud to offer manual transmission driving lessons at our six locations throughout Philadelphia, Montgomery, Chester & Delaware Counties. Read on to learn more about our comprehensive drivers ed courses & why we recommend stick shift driving lessons for every student!
The Value of a Learn to Drive Stick Shift Class
At Driven2Drive, we are committed to helping students develop safe driving skills that will stay with them for life. While achieving this is fully possible in an automatic vehicle, we believe that taking a learn to drive stick shift class is especially conducive to becoming the safest possible driver. After all:
Operating a manual transmission car puts the driver more in tune with their vehicle, allowing for greater control over handling, speed and other functions
Knowing how to drive stick shift prepares a student to handle any driving situation, from responding to an emergency to renting a car overseas
Last but definitely not least, driving manual makes it virtually impossible to text or multitask in other ways while driving, since this driving style requires the use of both hands and feet
Learning to drive stick shift can be advantageous for drivers of all ages and experience levels, but it's especially beneficial for new drivers. If you wish to learn & practice manual transmission driving, you can count on Driven2Drive's accredited instructors to help you master this useful skill in a relaxed yet safety-focused environment.
Excel in Your Preferred Driving Style with Expert Guidance from Driven2Drive
Whether you wish to add stick shift driving to your repertoire, or you'd like to stick to automatic transmission driving, Driven2Drive's friendly bilingual instructors are here to guide you to success! Once you feel confident in your ability to drive independently, you can take your road test at any of our six locations. As with our drivers education courses, we pride ourselves on offering a positive, stress-free license testing experience.
Ready to arrange an appointment for driving lessons, permit prep or your road test? Call Driven2Drive at 610-664-7400 to get on our schedule in as little as two days!