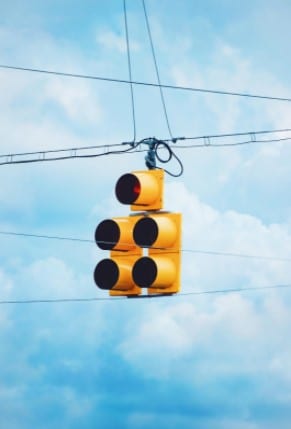 After you've received your learner's permit and logged at least 65 hours of driving practice, passing your road test is the final step to get licensed in Pennsylvania. As PA's first PennDOT-certified third-party driver's license testing center, Driven2Drive is committed to helping students get licensed with zero stress or hassle, at our six convenient locations throughout Greater Philly. On your journey to becoming a skilled, independent driver, you might wonder: When do you have to retake your driving test? Today, we'll answer this and provide other helpful tips on getting licensed in PA.
When Do You Have to Retake Your Driving Test?
To answer the question "when do you have to retake your driving test?", it's necessary to provide a bit of background information on how the PA road test works:
This exam is graded on a points-based system to help ensure fairness and objectivity. Certain mistakes may result in an automatic failure, whereas other more minor errors will only cause you to lose a few points.
If you score the required number of points to demonstrate mastery of operating a vehicle and adhering to PA traffic laws, you will earn your license. If you do not pass the road test on your first try, however, you will need to retake the test after a waiting period of at least 7 days. Once you are licensed, you typically will not need to retake your road test at any point – you will simply need to renew your PA driver's license every four years to keep it valid.
An important note concerning older drivers: Under a PA program, a random sample of drivers ages 45 & older is selected each month and required to submit vision & physical exam results to verify continued fitness for driving. In some cases, drivers may also be asked to retake their written test or road test, at PennDOT's discretion.
Hopefully, this explanation has helped you understand when you may need to retake your PA driving test, if ever.
Come to Driven2Drive for Student-Focused, Hassle-Free Driving Lessons & Testing
At Driven2Drive, we make safety, convenience and personalized service equal priorities. We take pride in ensuring our students feel at ease behind the wheel, as we believe this is essential to create a confident, well-prepared driver. Whether you come to us for driving lessons, permit/license testing or both, our friendly team will tailor our services to suit your unique needs and schedule.
While PennDOT centers throughout Greater Philly are experiencing extended delays, Driven2Drive continues to deliver an expedited route to achieve your license, with testing slots typically available in as little as two days! To learn more about how we can help you thrive in the driver's seat & get scheduled for the services you need, call us today at 610-664-7400.