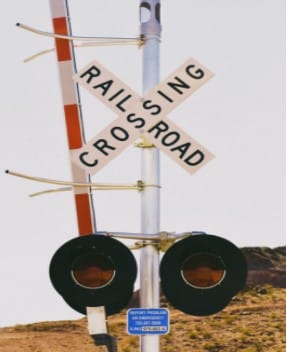 Getting your PA driver's license is an exciting and liberating achievement. As you work towards this accomplishment, the Pennsylvania Driver's Manual is your ultimate guidebook. It spells out essential techniques for operating a vehicle safely and successfully, as well as many of the traffic laws in PA. 
At Driven2Drive, our friendly, qualified team helps students develop their driving skills & get licensed, with one-on-one driver's ed and road testing available at all six of our convenient locations throughout Greater Philadelphia. Today, we'll highlight a few lesser-known road laws that every PA driver should be mindful of.
Top Traffic Laws in PA to Be Aware Of 
The Move Over Law – This PA traffic law states that when passing an emergency response area with flashing lights, flares or posted warning signs, drivers must reduce their speed to at least 20 miles below the posted limit. Motorists passing an emergency response scene are also required to merge into a further lane to give safe clearance.
Minimum Speed Limits – In addition to maximum speed limits, PA roads also have minimum speed limits to prevent collisions. Under this law, it is prohibited to drive at a speed that interferes with the normal flow of traffic. If a motorist cannot travel at a reasonable speed for safety reasons, PA law states that they should signal and pull over to the shoulder as soon as possible.
Traveling Across Railroad Tracks – According to PA law, when approaching a railroad grade crossing, motorists must stop within 50 feet, but no less than 15 feet from the tracks. Drivers should only proceed across the tracks after looking in both directions to confirm that no trains are approaching. (In certain cases, this rule may not apply. For instance, if there is a traffic device indicating that it is safe to proceed, via a green arrow or light, drivers may continue without stopping.)
Following these rules and all other traffic laws in PA is an instrumental part of being a conscientious driver and doing your part to prevent accidents.
Driven2Drive Can Help You Excel in the Driver's Seat 
For those learning to drive, the amount of material covered in the PA Driver's Manual can be overwhelming. Further, putting these concepts into practice behind the wheel can feel stressful. With this in mind, Driven2Drive is dedicated to helping students of all ages fine-tune their driving skills and get licensed in a comfortable, positive atmosphere. To get scheduled with one of our friendly bilingual instructors or road test examiners in as little as two days, give us a call today at 610-664-7400!