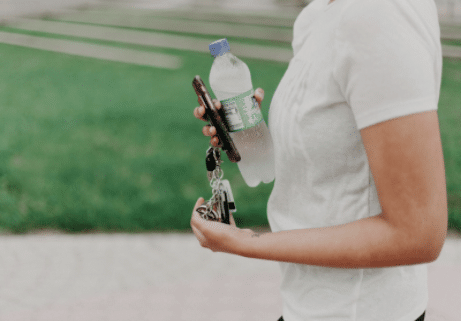 So, you got your PA learner's permit – now, what can you actually do with it? This is a question we get all the time from student drivers and their parents. Today, we're here to clarify the driving permit rules in PA so you're aware of what abilities and restrictions you have with your permit. If you're looking for the most convenient place to take driving lessons and your road test, Driven2Drive is your perfect match! We offer PennDOT-certified driver's ed & license testing at all six of our locations (spaced throughout the Greater Philly area).
What Are the Driving Permit Rules in PA?
Here are the essential driving permit rules in PA that every learner's permit holder should know:
When driving with your PA permit, you must be accompanied at all times by a licensed parent, guardian or spouse, or by another licensed adult who is 21 or older. Only one non-family member under the age of 18 may ride in the backseat of your vehicle.
You may not drive between the hours of 11 PM and 5 AM, unless you are cleared to do so for the purpose of performing your occupation or volunteer service.
If you accumulate six or more points, or you are convicted of a high-speed violation (exceeding the posted speed limit by 26 miles per hour or more), your permit will be suspended for 90 days.
Your learner's permit will be valid for one year from the time you receive it, unless you are approved for an extension.
A PA learner's permit is your ticket to build your skills behind the wheel under the supervision of a responsible adult. Keep in mind: To qualify to take your PA license exam, you must complete 65+ hours of practical driving practice, including at least 10 hours of driving at night and 5 hours in adverse weather conditions.
Gain Valuable Driving Skills with Driven2Drive
Whether you have little to no driving experience, or you've already got some under your belt, our accredited instructors are available to help you master all the driving techniques you need to get licensed and drive effectively.
As the top-rated PA driving school, we strive to offer a stress-free, personalized environment that's highly conducive to learning. We feel it's our responsibility to help pave the way for our students to have a future of safe, confident driving. To learn more about our selection of driving lesson packages for different experience levels and goals, plus our quick & convenient license testing services, check out our website or give us a call at 610-664-7400!