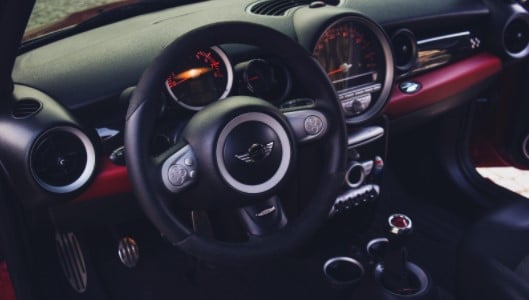 To get licensed in Pennsylvania, a student must pass their road test at a PennDOT location or an authorized third-party testing center. It's common for students to feel nervous about the test, but there's no need to be apprehensive when you come to Driven2Drive. Our certified third-party testing center has a team of friendly, professional road test examiners who aim to make students feel at ease while upholding the highest standards of safety & objectivity. Today, we're here to offer tips on what to learn for driving test day, so you know what to expect and what skills you'll need to succeed!
What to Learn for Driving Test: How to Prep
The PA road test is designed to evaluate a student's safe driving abilities & determine if they are ready to be behind the wheel on their own. This comprehensive test requires a student to demonstrate their mastery of many different driving techniques, including:
Parking (perpendicular & parallel)
Making a three-point turn
Slowing down & stopping smoothly, at an appropriate location
Observing right-of-way laws
Backing up
Maintaining a safe following distance
Turning left & right, being sure to signal at the appropriate times
Safely switching lanes & passing other vehicles
Hopefully, this article has helped give you an idea of what to learn for driving test day so you can prepare accordingly and pass with flying colors! Something else that's good to know: As part of our commitment to safety & objectivity, the entirety of your road test will be video and audio recorded so that it may be reviewed later on, if needed.
Why Do Students Prefer Driven2Drive?
Whether you feel ready to take your road test now, or you need a bit more practice first, Driven2Drive is here to help you achieve your goals. In addition to being the Philly area's student-preferred permit & license testing center, we also offer a variety of driving lesson packages to suit all of our students' needs. Take a look at what Maurice W. had to say after taking a driving course and road test with us:
"Excellent driving instructors, they helped me prepare for my test so well & I passed! They also have great prices. Thank you so much."
Get Your License in a Customer-Focused, Stress-Free Setting
At Driven2Drive, we pride ourselves on providing the fastest and most convenient way to get licensed in PA. With six locations throughout Greater Philadelphia, we make it easy to navigate to us for drivers ed, road testing or both! If you're eager to learn more about our services and schedule (we strive to have appointments available in as little as two days), give us a call today at 610-664-7400.