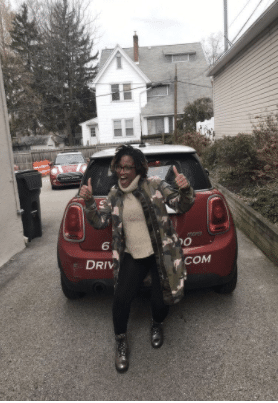 When completing the 65+ hours of adult-supervised driving practice needed to qualify to take your PA license test, professional instruction can be incredibly beneficial. Seeking a driving school close to me that teaches PA learner's permit holders all the essential skills needed to become confident and competent behind the wheel? Look no further than Driven2Drive, a driving school and testing center with six convenient locations spaced throughout the Greater Philadelphia PA region! Today, we'll fill you in our services and the qualities that set us apart.
Best Driving School Close to Me: Greater Philly | Driven2Drive
To give you an overview of the valuable services we offer for drivers in training, here are a few FAQs commonly asked by PA students searching for a high-quality driving school close to me:
Do you have PA Dept. of Education approval for your driver's education programs? – Yes! We are proud to be approved and fully licensed by the Department of Education. Our program is also approved by AAA, and we are certified by PennDOT as a third-party PA permit and license testing center.
What skills will students develop by taking a D2D course? It all depends on the chosen package! At our premier PA driving school, we offer a wide variety of courses with varying numbers of sessions. Our offerings range from a single two-hour lesson all the way up to 10+ one-on-one sessions (our advanced, in-depth Custom Curriculum). Check out our website to view details on all our packages and find the right one to help you achieve your driving goals!
How long is the license test and what does it involve? Our road test is identical to the PennDOT test and typically takes around 15-20 minutes. In order to pass, students must display mastery of parallel parking, turning and controlling the vehicle (our D2D MINI Cooper). Since the COVID-19 pandemic, the road test is now conducted in a parking lot setting, with the examiner observing and offering instructions from outside the vehicle.
Take the D2D Route to Become a Skilled, Licensed Driver Without the Stress
At Driven2Drive, we firmly believe that learning to drive and getting your PA license should feel fun and enjoyable – not hectic and nerve-racking. So, we make it our goal to help every driving student have a smooth, safe and successful journey, every step of the way.
Whether you come to us for private driving lessons, license testing or both, you can count on us to go the extra mile to ensure your comfort, convenience and total satisfaction! If you're ready to get started with our friendly team, give us a call today at 610-664-7400.