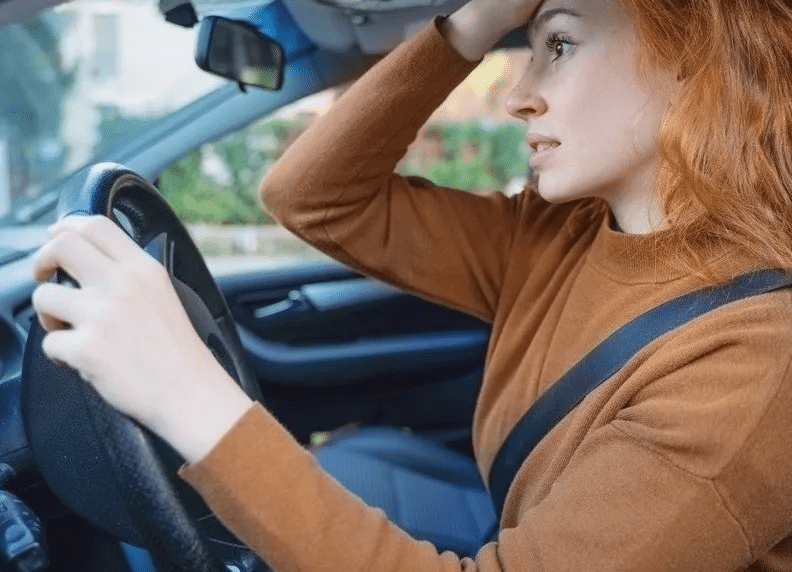 It's completely normal to make the odd mistake as a new driver as you get used to being on the roads for longer stretches and in different situations. However, we can help you get these incidents down to a minimal number. By simply being aware of which mistakes newly licensed drivers usually make, you can be more prepared to anticipate and avoid them. Remember, it does take some time to learn to drive—make sure to allow yourself plenty of patience and practice, as this will also help to relieve any driving anxiety.
Before you begin, make sure that you are aware of the PA permit rules, which differ depending on your age and the license you have. That being said, here are the 6 most common mistakes new drivers make and how to avoid them.
1. Driving Too Fast or Too Slow
Some new drivers are over-confident, feeling that now that they know the rules, they can release their "natural driver" and have fun with the speed of the car. This is incredibly dangerous.
Additionally, very anxious new drivers tend to drive too slow, which can also be extremely dangerous. For example, driving too slowly through an intersection or on a highway where speed is expected may cause accidents.
How to Avoid This Mistake
Be mindful of the unique situation (e.g., where you are driving and what that situation requires in terms of speed). Keep up with the flow of traffic.
2. Not Looking at the Bigger Picture
When you've only been driving in a controlled environment like the parking lot or slowly with an instructor on quiet roads, you're not used to the distractions and constant impacts of the "real world". From reckless pedestrians to wild drivers to flying debris, many things will enter the wider environment around you, which has knock-on effects in traffic and requires you to adjust your driving in the spur of the moment.
How to Avoid This Mistake
Make sure you're alert and focused before you get into the car. Be aware of things on the periphery and use defensive driving techniques.
3. Adopting Your Parents' Bad Habits
Remember, just because your dad often forgets to put on his seatbelt, doesn't make it safe or ok! It's human nature to pick up habits from the other members of our "tribe,"—so watch out for this.
How to Avoid This Mistake
Remind yourself as much as possible of what your instructor taught you! We tend to forget the rules as we get older, but that doesn't make it okay.
4. Distracted Driving
Distracted driving is a common occurrence for over-confident new drivers who may feel they are "naturals" and, therefore, don't need to pay as much attention to the road as others. Texting, talking to passengers, or playing car DJ are some of the most common slip-ups. Remember, you can be the best driver in the world, and drivers, children, and other "surprise" elements beyond your control can still appear at any minute to create dangerous situations that require fast reaction time.
How to Avoid This Mistake
Plan better so that you don't need to text, such as putting your phone on silent while you drive.
5. Parking Badly
Many new drivers find parking maneuvers such as reverse parking and three-point turns the hardest part of getting licensed. This comes as no surprise, as they take significant understanding, focus, and plenty of practice to master. There's still a lack of confidence on the driver's part, and they are now having to perform in a much more volatile environment than the practice yard, creating a higher chance of an accident.
How to Avoid This Mistake
Continue to practice these moves in quieter areas and parking lots for as long as you like. On the roads, before you begin a move, take some deep breaths and try to relax and focus. Make sure that you have no distractions within your control.
6. Forgetting Checks and Adjustments on Your Vehicle
It's vital that your car is in good roadworthy order and that you regularly check things like tire pressure, oil level, and water. Forgetting to do so can result in some very serious accidents. Adjustments of mirrors, seats, etc. are also important in accident prevention.
How to Avoid This Mistake
Build your vehicle checks into your routine, such as every time you do grocery shopping. Put a post-it note on your dashboard to remind you to adjust your seat and mirrors before you take off until it becomes a habit.
Did you find this helpful? Let us know. Make sure to take a look at our round-up of tips for new drivers, too.
Take Driven2Drive professional driving lessons today.

Driven2Drive is a premier driving school and the leader in Driver's Education. From our dedicated team of instructors to our innovative state-of-the-art Driving & License Testing Centers, we are committed to instilling safe driving habits for life in a fun and interactive atmosphere. Experience the Driven2Drive difference at any of our conveniently located centers.