Driving safely requires being aware of potential blind spots and taking necessary precautions to avoid accidents. In this blog post, we'll explore what blind spots are, what causes them, when to check for blind spots, and most importantly, how to prevent blind spot accidents. We'll also delve into advancements in technology that assist in blind spot detection. So, fasten your seatbelts, and let's get started!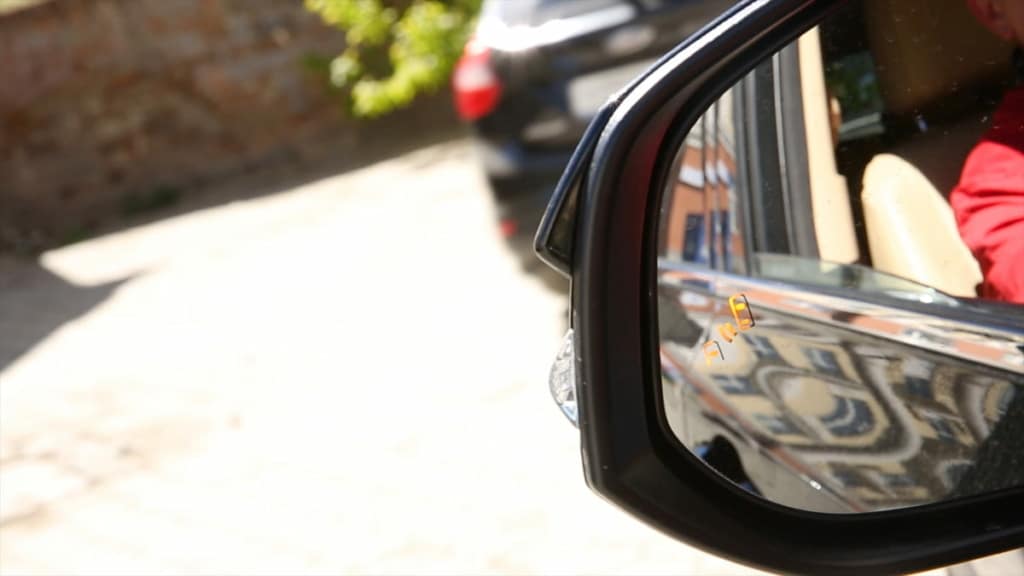 What is a Blind Spot in Driving?
Before we dive into prevention strategies, it's crucial to understand what blind spots are.
Blind spots refer to the areas surrounding your vehicle that are not visible when checking your mirrors. These areas can be easily overlooked, leading to potential accidents. With an understanding that they exist, and the knowledge of how to check whether someone is driving in your blind spot, blind spot driving can be effectively managed. In fact, understanding and performing blind spot checks are crucial requirements in everyday driving and for the driver's license test.
Check out this comprehensive article on blind spot driving for a detailed explanation.
What causes car blind spots?
Car blind spots are primarily caused by the structure of the vehicle, specifically the pillars that support the roof and windshield. These pillars can obstruct the driver's view, making it challenging to see other vehicles or objects in certain areas. For a visual representation of how blind spots are created, take a look at the accompanying infographic.
When to Check Your Blind Spots
To avoid potential accidents, it's essential to check your blind spots in specific situations. Here are some key instances when checking blind spots is crucial:
Before changing lanes on the highway or during overtaking maneuvers;
When merging onto a new lane from an on-ramp or when exiting a highway;
Before making a turn, especially when cyclists or pedestrians may be present; and
During parallel parking or when maneuvering in tight spaces.
Avoiding Accidents: 4 Tips for Managing Blind Spots
Now that you understand when to check your blind spots, let's discuss effective strategies for avoiding blind spot accidents:
Adjust Your Mirrors: Properly position your side and rearview mirrors to minimize blind spots. Ensure you can see the entire adjacent lane in your side mirrors and have a clear view of the road behind you in the rearview mirror.
Use Shoulder Checks: Regularly perform shoulder checks by turning your head to check blind spots quickly before making any lane changes or turns.
Maintain Safe Following Distance: Keep a safe distance from the vehicle in front of you, allowing ample time to react and maneuver if necessary.
Stay Alert: Avoid distractions and stay focused on the road. Being attentive increases your chances of spotting potential hazards in your blind spots.
Common Causes of Blind Spot-Related Car Accidents
Blind spot-related accidents can occur due to several factors.
Not Adjusting Your Mirrors to Minimize Blind Spots
Failure to properly adjust the side and rearview mirrors can significantly increase blind spots. Taking a few extra moments to ensure your mirrors are correctly positioned can make a world of difference in preventing accidents.
Lack of Shoulder Checks While Driving
Over-relying on mirrors alone without performing shoulder checks can lead to missed blind spot information. Incorporate shoulder checks into your driving routine to gain a comprehensive view of your surroundings.
Advancements in Technology for Blind Spot Detection
Thanks to technological advancements, blind spot detection systems have become invaluable tools for drivers. These systems use sensors and cameras to detect vehicles in blind spots and provide visual or audible warnings. Let's explore how they work and their benefits.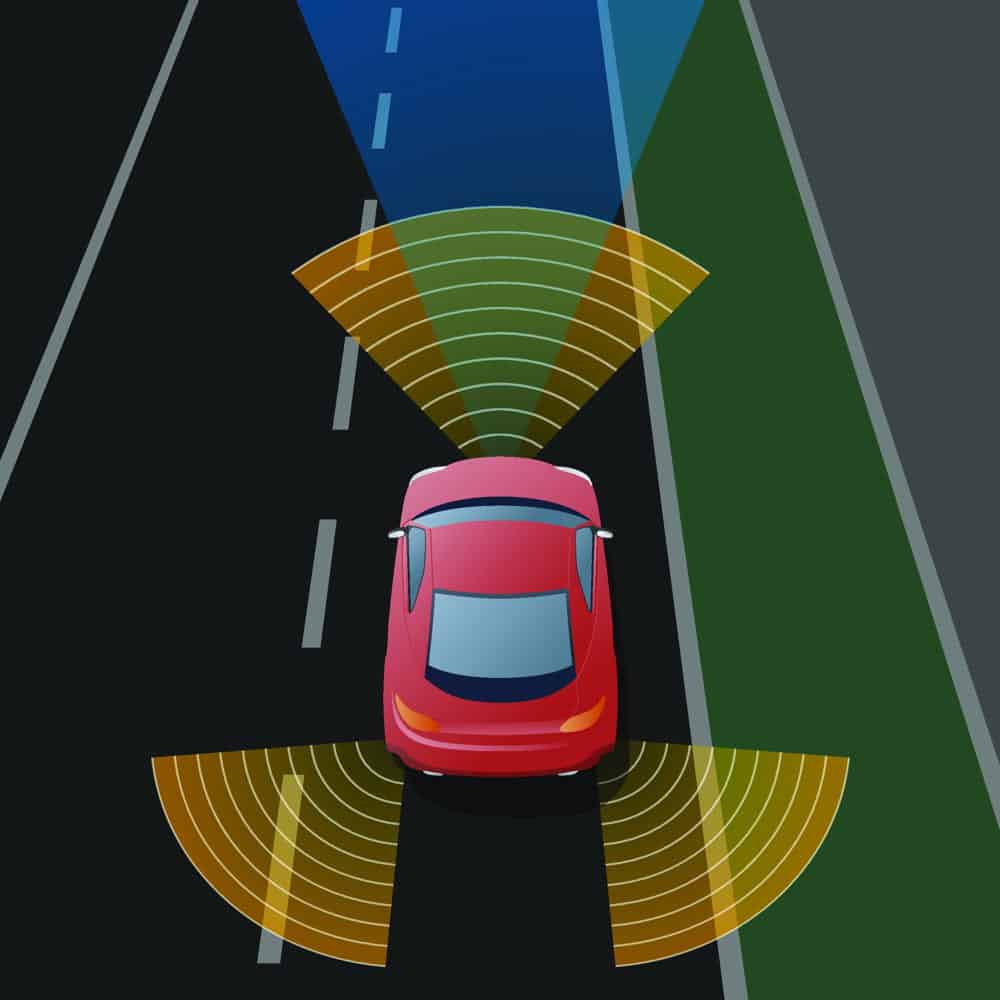 Blind Spot Detection Systems: How Do They Work?
Blind spot detection systems are advanced safety features designed to assist drivers in detecting vehicles or objects that may be present in their blind spots.
Blind spot detection systems and blind spot detection technology provide an additional layer of safety by alerting drivers to the presence of vehicles or objects in their blind spots. However, it's important for drivers to remember that these systems are aids and should not replace proper mirror checks and shoulder glances. They should always be used in conjunction with safe driving practices and regular visual checks to ensure comprehensive situational awareness on the road.
Here's a general overview of how blind spot detection systems work:
Sensor placement: The vehicle is equipped with sensors strategically placed on the sides, typically near the side mirrors or rear bumpers. These sensors can detect nearby objects or vehicles in the adjacent lanes.
Monitoring the blind spot: The system continuously monitors the blind spot areas, typically the spaces alongside and slightly behind the vehicle. The sensors detect objects or vehicles within a certain range.
Object detection:The sensors send out signals or emit radar waves, which bounce back when they encounter an object or vehicle. By analyzing the reflected signals, the system determines the presence and position of the detected objects.
Visual or audible alerts: When a vehicle or object is detected in the blind spot, the blind spot detection system provides warnings to the driver. These warnings can be in the form of visual indicators, such as icons or lights on the side mirrors or dashboard, or audible alerts, such as beeping sounds.
Alert customization: Some systems allow drivers to customize the sensitivity or warning preferences based on their preferences. This can include adjusting the detection range, and intensity of alerts, or even disabling the system if desired.
Car Blind Spots and Motorcycles: How to Stay Safe on the Road
Motorcycles are particularly vulnerable to blind spots due to their smaller size. It's crucial to exercise extra caution and double-check blind spots when sharing the road with motorcycles. Stay aware of their presence and provide them with ample space. Always use your mirrors and perform shoulder checks before changing lanes or making turns. Remember that motorcycles may maneuver quickly, so it's important to anticipate their movements and give them enough room to maneuver safely.
Defensive Driving Techniques for Avoiding Blind Spot Accidents
Not only is it important to check whether vehicles are driving in your blind spot, but it is equally important to stay out of someone else's blind spot while driving. Here are a few tips to help you stay visible and safe:
Avoid lingering: When driving alongside another vehicle, try to minimize the time spent in their blind spot. Either accelerate or decelerate to create a safer distance between you and the other vehicle.
Use proper lane positioning: Maintain a position on the road where the driver in the adjacent lane can easily see you in their side mirrors. Ideally, position yourself either slightly ahead or slightly behind their vehicle.
Signal your intentions: Always use your turn signals when changing lanes or making turns. Signaling gives other drivers a clear indication of your intended movements, allowing them to adjust accordingly.
Increase following distance: When following a vehicle, maintain a safe distance to ensure that you are visible in their rearview mirror. This gives the driver ahead a better chance to spot you and reduces the chances of being in their blind spot.
Be aware of larger vehicles: Keep in mind that larger vehicles, such as trucks or buses, have larger blind spots. If you're driving near them, try to position yourself where the driver can see you in their side mirrors or wait until you have clear visibility before passing them.
Image by
www.dmv.pa.gov
Staying out of someone's blind spot is not only about their ability to see you but also about maintaining a safe distance and anticipating potential risks. Stay attentive, follow traffic rules, and always prioritize safety while on the road.
Conclusion: Being mindful of blind spots and taking proactive measures can significantly reduce the risk of blind spot accidents while driving. Adjusting mirrors, performing shoulder checks, and staying alert are the three essential practices to ensure your safety and the safety of others on the road. Technology, such as blind spot detection systems, can provide an extra layer of assistance in detecting potential hazards.
Additionally, consider enrolling in defensive driving courses, like those offered by Driven2Drive, to enhance your driving skills and knowledge. By implementing these strategies and continually improving your driving abilities, you can confidently navigate the roads while minimizing the risks associated with blind spots. Safe driving!
Defensive Driving Courses with Driven2Drive
If you're interested in further improving your defensive driving skills and enhancing your knowledge of road safety, enrolling in defensive driving lessons with Driven2Drive will equip drivers with the necessary techniques and knowledge to handle various driving situations, including managing blind spots effectively. With experienced instructors and a comprehensive curriculum, Driven2Drive can help you become a safer and more confident driver. Visit our website to explore the available courses and take a step towards becoming a defensive driving pro.
Related Resources
FAQs
How do you overcome car blind spots?
Overcoming car blind spots requires a combination of proper mirror adjustment, regular shoulder checks, and maintaining situational awareness. Start by positioning your side mirrors to minimize blind spots. Ensure you can see the adjacent lanes without any gaps between the mirrors and the rearview mirror. Additionally, perform shoulder checks by physically turning your head to check blind spots before changing lanes or making turns. Staying alert and aware of your surroundings while driving is also crucial in overcoming blind spots.
How many blind spots do you have in a car?
A car typically has several blind spots, which are areas that are not directly visible to the driver through the mirrors or windshield. The number of blind spots can vary depending on the vehicle's design and size. The most common blind spots in a car are usually located at the rear corners, just beyond the peripheral vision of the driver. However, blind spots can also exist along the sides and front of the vehicle. It's important to be mindful of these blind spots and take necessary precautions to check them before making any maneuvers on the road.
Which blind spot do you check when turning?
When turning, it's crucial to check the blind spot on the side toward which you are turning. For example, if you are making a right turn, you should check your right blind spot. This is important because vehicles, cyclists, or pedestrians may be approaching from that side and could be in your blind spot. It's essential to perform a shoulder check and ensure there are no vehicles or hazards present before initiating the turn. Remember to check your blind spots in both directions before making any turns to ensure safe and collision-free maneuvers.

Driven2Drive is a premier driving school and the leader in Driver's Education. From our dedicated team of instructors to our innovative state-of-the-art Driving & License Testing Centers, we are committed to instilling safe driving habits for life in a fun and interactive atmosphere. Experience the Driven2Drive difference at any of our conveniently located centers.