Parking in Philadelphia is a challenging endeavor, governed by a multitude of regulations that can confuse even the most experienced drivers. Within this extensive guide, we will unravel the complex network of parking regulations in Philadelphia. This will encompass fundamental principles of parking, areas where parking is prohibited, and essential insights into the legal aspects of parking within the city. We aim to provide you with the necessary knowledge to navigate the streets of Philadelphia with precision and adherence to the established parking ordinances, thereby avoiding potential infringements and the accompanying penalties.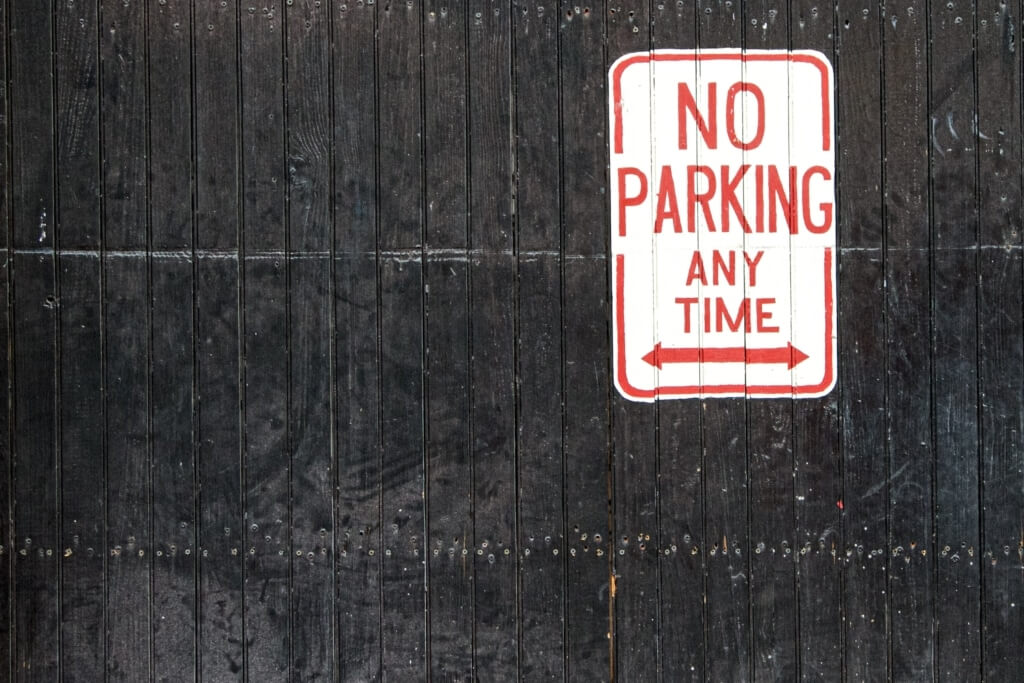 General Parking Rules and Regulations
The foundation of parking etiquette in Philadelphia rests on a set of general principles. These principles dictate compliance with posted signage, precise parallel parking within 12 inches of the curb, and the avoidance of obstructing driveways or fire hydrants. Familiarity with these fundamental guidelines is imperative.
If the street you are parking on has a curb, strive to park as close to it as possible, ensuring that your vehicle remains no more than 12 inches away. In the absence of a curb, position your vehicle as far off the roadway as practical.
When it becomes necessary to park on the roadway, activate your four-way flashers to alert other drivers and provide ample clearance for passing vehicles. Visibility is crucial, so ensure your vehicle can be seen from a distance of at least 500 feet in both directions.
Always align your parked vehicle with the flow of traffic. To prevent unintended movement, engage the parking brake, and if your vehicle is equipped with an automatic transmission, shift it into "Park." For vehicles with manual transmissions, place the gear in either "Reverse" or "First."
On inclined surfaces, whether there is a curb or not, turn your steering wheel to the right, ensuring your wheels are fully rotated in that direction for added safety.
Prohibited Parking Zones: 18 Designated Areas
Philadelphia has identified 18 specific locations where parking is categorically prohibited:
Upon a sidewalk.
Within an intersection.
Within 20 feet of a crosswalk at an intersection.
Within 30 feet of a stop sign, yield sign, or traffic signal.
In front of a driveway.
On a bridge or in a tunnel.
On railroad tracks.
In designated handicapped spaces without the requisite permits.
In areas designated for passenger or commercial loading.
Within 50 feet of a railroad crossing.
On a crosswalk.
In a bus zone.
In front of a public or private driveway.
In a fire lane.
Within 15 feet of a fire hydrant.
In spaces reserved for diplomats.
In spaces reserved for government officials.
Within an alley unless otherwise indicated.
Parking Prohibitions in Specified Locations
Parking prohibitions in Philadelphia encompass a range of rules and regulations designed to maintain order and safety on the roads. These restrictions extend to areas like sidewalks, intersections, crosswalks, stop signs, and even fire hydrants, where parking is strictly forbidden to ensure unimpeded traffic flow and accessibility. Additionally, designated spaces for loading, bus zones, railroad tracks, and public or private driveways are off-limits for parking to prevent disruptions and hazards. To maintain compliance with these regulations, it's essential for drivers to stay informed about the specific prohibitions in their region and adhere to posted signage to avoid potential fines and inconveniences.
For a comprehensive understanding of parking prohibitions in specified locations, it is advisable to consult the Philadelphia Parking Authority. This resource provides detailed information on parking restrictions that may apply to specific areas.
Payment Requirements for Street Parking
Street parking in Philadelphia may necessitate payment, contingent on your location. For detailed information on parking rates and zones, we recommend visiting PhilaPark.
Driven2Drive is a Premier Driving School & License Testing Center that can augment your knowledge of Pennsylvania driving regulations. Sign up now for one of our hands-on classes.
Alternate Side Parking Rules and Regulations
Philadelphia enforces alternate-side parking regulations, which stipulate that vehicles must be parked on the side of the street aligning with odd or even house numbers on designated days. Familiarity with these regulations is vital to avoid parking violations, particularly on street sweeping days.
Penalties for Violating Parking Rules and Regulations
Parking infractions in Philadelphia are met with fines that vary according to the nature of the violation. A comprehensive understanding of these penalties is crucial to deter unlawful parking practices and mitigate financial repercussions.
Authorized Parking Areas within Philadelphia
To facilitate lawful parking within the city, Philadelphia offers an array of authorized parking options, including metered spaces, parking garages, and lots. Familiarizing yourself with these options can streamline your parking experience.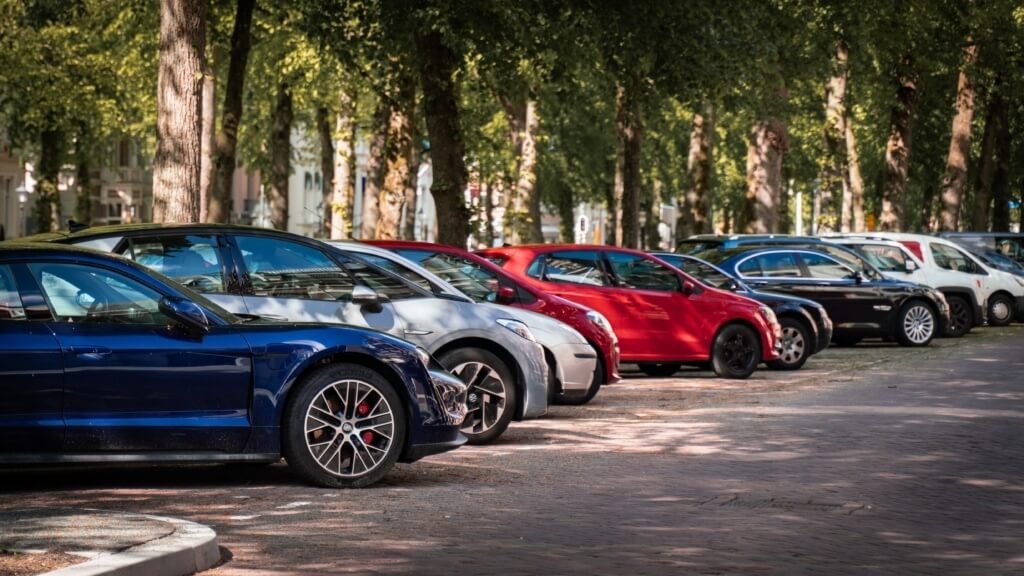 Parking Exception Guidelines for Holidays
Philadelphia observes various holidays with modified parking regulations. For specific details on holiday parking exceptions, kindly consult the holiday parking information.
Conclusion
Our aim is to equip you with the knowledge and understanding required to navigate the parking regulations of Philadelphia proficiently. By adhering to these guidelines and keeping yourself informed, you can traverse the city's streets with confidence, ensuring both your compliance with established parking ordinances and the avoidance of associated penalties. We extend our best wishes for your parking endeavors and trust that this guide will contribute to your seamless navigation of Philadelphia's parking landscape.
About Driven2Drive
Driven2Drive is a premier driving school and the leader in Driver's Education. From our dedicated team of instructors to our innovative state-of-the-art Driving & License Testing Centers, we are committed to instilling safe driving habits for life in a fun and interactive atmosphere. Experience the Driven2Drive difference at any of our conveniently located centers.
FAQs
Is it illegal to park in front of your own driveway in PA?
In Pennsylvania, it's not usually illegal to park in front of your own driveway, but it's not recommended. While it might not be against the law, it can obstruct your access or create inconveniences for neighbors or emergency services, so it's best to avoid it whenever possible.
Can you park against traffic in PA?
Parking against traffic is not permitted in Pennsylvania. The law requires vehicles to be parked in the direction of traffic flow to ensure safety and maintain orderly traffic patterns. Violating this rule can result in parking tickets or towing.
Can you fail parallel parking and still pass in PA?
In Pennsylvania, successfully parallel parking is a crucial skill tested during the driver's license examination. Failing this portion of the test often leads to an overall failing grade. It's essential to practice and master parallel parking to pass your driving test.
What are the different types of parking?
There are various types of parking configurations, including parallel parking, angle parking, perpendicular parking, and diagonal parking. Each type is suitable for different situations and road designs, and understanding when and how to use them is important for safe and efficient parking.
Related Resources
Photo by Michael Fousert on Unsplash and Photo by Jarrod Erbe on Unsplash

Driven2Drive is a premier driving school and the leader in Driver's Education. From our dedicated team of instructors to our innovative state-of-the-art Driving & License Testing Centers, we are committed to instilling safe driving habits for life in a fun and interactive atmosphere. Experience the Driven2Drive difference at any of our conveniently located centers.