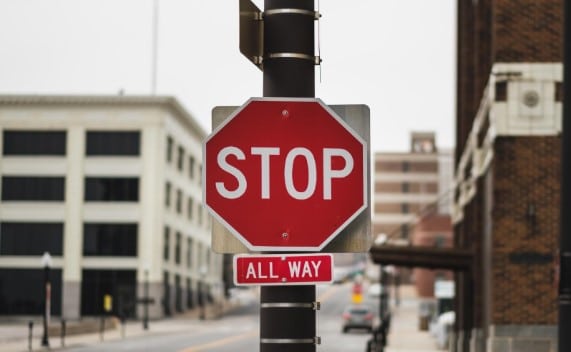 Getting behind the wheel of a car is an indisputably risky activity. While it is impossible to control the actions of others on the road, the good news is there are many ways to mitigate hazards and reduce your risk of being involved in a collision. For instance, implementing defensive driving strategies can help you keep yourself and others safe on the road. What does defensive driving mean? This driving style employs techniques designed to help you remain aware of your surroundings, anticipate possible risks, and respond appropriately to hazards. Hundreds of students have learned effective defensive driving from expert Driven2Drive instructors.
What Does Defensive Driving Mean?
Now that we've answered "what does defensive driving mean?" in a broad sense, let's take a closer look at some key principles of this safe driving approach:
Constantly scanning your surroundings and checking your mirrors often
Maintaining a calm demeanor and avoiding aggressive & distracted driving
Maximizing your visibility to others in the vicinity, including pedestrians and cyclists
Judging when it is safe to pass another vehicle
Understanding and following traffic laws
Learning how to drive safely in different types of inclement weather
Familiarizing yourself with your vehicle, including its typical stopping distance and any blind spots
Ultimately, defensive driving means being cautious and proactive on the road to avoid accidents and in turn save time, money, and lives.
Learn Defensive Driving Skills with An Experienced Instructor from Driven2Drive
Roadway safety experts agree that driving in a defensive manner is a highly effective way to prevent motor vehicle collisions. Thus, defensive driving principles should be taught from the very beginning, as a student begins to learn the rules of the road.
At Driven2Drive, our mission is to help our students develop the skills they need to drive safely and with confidence. Throughout all of our courses, we focus on defensive driving strategies that help prepare our students to handle any situation they might encounter on the road.
Along with our outstanding customer service, our commitment to emphasizing safe driving practices makes us the top-rated choice for driving lessons and driver's license testing in the Philly area. Reach out to us at (610) 664-7400 to learn more about our services and how we can help you get your license!

Driven2Drive is a premier driving school and the leader in Driver's Education. From our dedicated team of instructors to our innovative state-of-the-art Driving & License Testing Centers, we are committed to instilling safe driving habits for life in a fun and interactive atmosphere. Experience the Driven2Drive difference at any of our conveniently located centers.