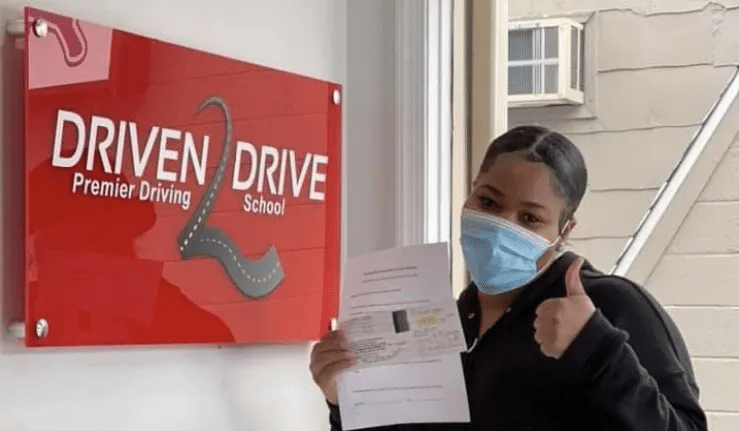 As PennDOT driver's license centers begin to reopen, customers can expect longer than usual wait times. If you want to get your license as soon as possible, this is a major inconvenience. Luckily, Driven2Drive offers PennDOT third-party testing locations that are able to provide customers with professional and prompt service. With the addition of extra appointment slots and more staff, Driven2Drive can keep up with the high demand. If you are looking for a simple, fast, and straightforward solution, you have come to the right place to book your third-party driving test.
Advantages of 3rd-Party Road Tests
Locations! Driven2Drive has six convenient PennDOT-certified third-party testing locations around PA.
Flexible and fast scheduling All the Driven2Drive locations offer flexible scheduling. The time between booking and completing the third-party driving test is as little as two days, with extended testing hours for customer convenience.
State-of-the-art driving & license testing centers Driven2Drive is the 1st PennDOT-Certified third-party driver's license testing center in Pennsylvania! We have a dedicated team of experienced patient instructors and innovative state-of-the-art driving and license testing centers.
Cutting-edge curriculum The rigorous Driven2Drive curriculum incorporates cutting-edge differentiated instructional methodology used worldwide. Driven2drive incorporates the entire journey from instruction, testing, and issuing driver's licenses enabling the instructors to get customers safely, confidently, and timeously on the road.
Extra perks Customers can access the relaxing & elegant customer lounge while waiting. Personalized attention & superior customer service can be expected at any of the PA Driven2Drive drivers license locations.
No backlogs Since closures and resulting backlogs at DMV locations throughout Pennsylvania have been among the many effects of the COVID-19 pandemic, Driven2drive is the preferred option for many.
Going above and beyond Driven2Drive PA is adding additional staff and appointments as needed to keep up with the high demand for our essential services. Students seeking a 3rd party DMV open near them are coming to Driven2Drive for hassle-free license testing with a minimal wait time and the pre-pandemic quality of service that customers expect.
What Students Are Saying About Driven2Drive
Beyond flexible scheduling and short wait times, there are many more advantages of visiting Driven2Drive for license testing, driver's ed, or both. Don't take our word for it! See what our students have to say:
Had a very good experience here. Everyone was super nice and very helpful. I highly recommend coming to this place. I called and they got me right in for my test. —Seth L
What a great place to test for your license. The appointments were easy to book without the extended wait time of the DMV, and the MINI was a pleasure to drive. Will definitely be referring to my friends. —Natalie P.
My instructor was so laid back and made me feel very comfortable, I didn't even know I was taking my test! I recommend this driving center to anyone! You guys rock. —Kia M.
As you can see, there's a long list of reasons why students visit Driven2Drive to take their PennDOT permit test, road test, and/or one-on-one driving lessons.
What Does a 3rd-Party DMV Do?
A third party DMV is an Authorized Third Party (ATP) which serves as a convenient alternative means of receiving services that are transacted in MVD field offices.
Third-party driving tests are authorized through the DMV in PA. A third-party DMV can administer the driving test, which is the same as what would otherwise be administered by the department. The test is identical to the test you would take at a PennDOT driver's license center. However, with Driven2Drive, the process is a walk in the park.
Locations of DMVs in Greater Philadelphia
If you're looking for a 3rd-party DMV open near you, Driven2Drive has multiple convenient PennDOT third-party testing locations in Pennsylvania as your one-stop destination for prompt, safety-focused driving services with accredited instructors/examiners. To get scheduled for the services you need in as little as two days, simply give us a call at 610-664-7400 or message us here.
Six Convenient Locations of DMVs Throughout Greater Philadelphia
Driven2Drive locations include:
Bala Cynwyd
West Chester
Oaks
Horsham
Brookhaven
Northeast Philadelphia.
Contact your nearest Driven2Drive location now – see our contact page with direct numbers and messaging options for each branch here.

Driven2Drive is a premier driving school and the leader in Driver's Education. From our dedicated team of instructors to our innovative state-of-the-art Driving & License Testing Centers, we are committed to instilling safe driving habits for life in a fun and interactive atmosphere. Experience the Driven2Drive difference at any of our conveniently located centers.