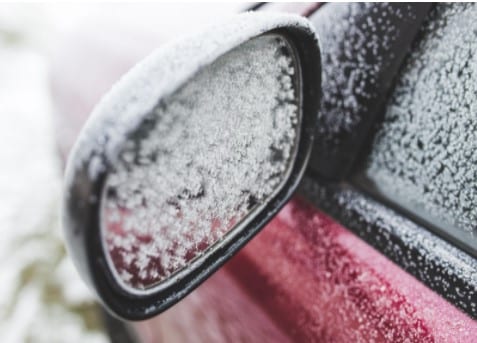 No matter how much behind-the-wheel experience you have, driving in cold weather can put you at a heightened risk for roadway incidents – especially when precipitation is forecasted. To help you avoid accidents this fall & winter, Driven2Drive is here to share essential driving tips for chilly conditions. Dedicated to helping our students develop the skills needed to drive safe all year long, we offer comprehensive driving courses in which we teach inclement weather driving techniques (and much more!). You can also visit us for convenient, PennDOT-approved license testing at our six locations throughout the Greater Philly area. 
Driving in Cold Weather: 4 Important Safety Tips
Exercising a bit of extra caution will go a long way to prevent accidents when driving in cold weather. So, we suggest making these tips a habit:
Increase your following distance – When temperatures are low, treacherous invisible black ice can form on the road. To allow yourself ample space to stop suddenly on potentially slippery roads, it's wise to maintain a following distance of at least 7-8 seconds on chilly days.
Check your tires regularly – On the topic of braking, it's also key to keep your vehicle's tires in the proper condition to navigate slick roads. Use a tread gauge to make sure your tires have enough traction for cold weather driving. Also check your vehicle's tire pressure frequently to ensure your tires remain properly inflated as the temperature changes.
Maximize your visibility – Before driving, be certain you've removed any and all precipitation from your windows and the top of your vehicle. If fog, freezing rain or snow reduces your visibility to the point that you cannot clearly see the road in front of you, pull over to a safe location and wait for conditions to improve.
Look out for downed trees & power lines – Heavy precipitation and wind gusts can bring utility lines and tree branches into the road. If you encounter a hanging wire, stay in your vehicle and do not try to move it, as it could still be electrically charged. Adjust your route to avoid any roadway obstructions, and report them to your local fire department right away.
For Fast, Convenient & Safety-Focused New Driver Services, Students Choose Driven2Drive
 Are you eager to get your license this season? Driven2Drive offers flexible road test scheduling in as little as two days, so you can skip the hassle of waiting around at the DMV. Our friendly, accredited instructors can also help you fine-tune your safe driving skills with one-on-one driving lessons. To learn more about how we can help you steer your way to success in the driver's seat, call us at 610-664-7400!