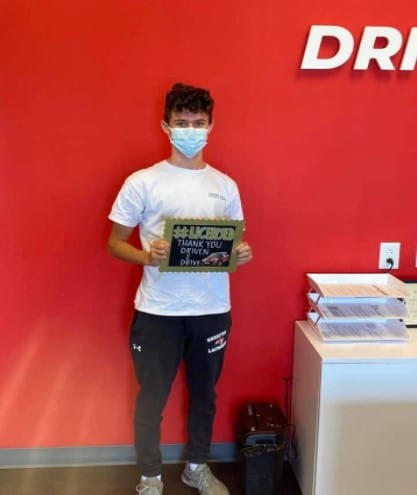 Enrolling in driving lessons with a Philadelphia driving school can offer numerous benefits. A major perk is the opportunity to lower your monthly auto insurance payment. Driven2Drive offers a wide range of courses which fulfill the necessary requirements to receive a driving lessons insurance discount in PA. From courses covering basic defensive driving techniques, to more advanced packages, we have an option to fit every new driver's needs at our six locations throughout Greater Philly!
Getting a Driving Lessons Insurance Discount in PA
It's no secret that car insurance premiums can get astronomically high – especially with a teen driver on the plan. Fortunately, completing Driven2Drive's Core curriculum makes students eligible for a driving lessons insurance discount. Here's what this course includes:
Three one-on-one sessions (2 hours each) with one of our friendly, knowledgeable instructors
Hands-on practice of essential safe driving techniques (making turns, parking, navigating different types of intersections, etc.)
Day of test service and road testing at any of our locations
Depending on your insurance carrier, completion of this course is the minimum required to receive an auto insurance discount. If you desire a drivers ed program which goes into further depth, we have several more advanced packages to choose from – including our Comprehensive & Custom curriculums. These premium packages also include a certificate of completion to be submitted for insurance savings.
What Parents Are Saying About Driven2Drive
Certified by PennDOT, Driven2Drive is the top-rated Philly driving school offering interactive lessons in a tension-free, safety-focused environment – as this parent testimonial displays:
"We are so grateful for having found this driving school. My son took one class to secure skills before taking the road test, and they made it a very smooth, stress-free and even fun experience. So much better than dealing with the DMV." -Jeanette M.
Achieve All Your Driving Goals with Driven2Drive
Whether you are seeking the right drivers ed course for you, or you just need to take your PA driving exam, Driven2Drive is here to assist. Give us a call today at 610-664-7400 to get scheduled promptly for the service(s) you need, at the most convenient Driven2Drive location for you. We look forward to helping you drive safely & proactively – plus save on your car insurance!