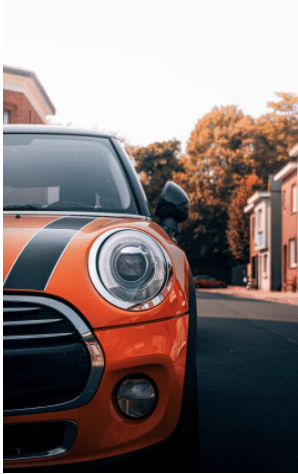 Enrolling in private driving classes with a knowledgeable instructor is a highly effective way to build your skills and confidence behind the wheel. At Driven2Drive, we offer a range of packages designed to help our students get the private driving practice they need to become licensed, safety-minded drivers. So, how many driving lessons before road test preparation is complete? The truth is, it totally depends on when you personally feel comfortable and ready to take your PA license exam! Read on for more details on the defensive driving course options you can find at our six convenient locations throughout Greater Philly.
How Many Driving Lessons Before Road Test? | Driven2Drive
If you're eager to get in the driver's seat, you might be looking for the best place to learn safe driving techniques with an accredited instructor in PA. Driven2Drive is proud to offer courses tailored to suit different experience levels and driving goals. Here are a few examples from our wide selection of packages:
Regular – This single two-hour session will focus on basic safe driving strategies. You'll learn and practice one on one with a friendly, bilingual instructor, in our student-friendly MINI Cooper.
Hybrid – Our hybrid package gives you the chance to get valuable driving practice and your license on the very same day! It includes up to a two-hour lesson focused on license exam preparation (including parallel parking), with the PA road test at the end. It's available at any of our D2D testing centers.
Premium – In this curriculum, you'll spend a total of six hours behind the wheel over the course of three sessions. Upon completion, you'll receive a certificate which you can present to get a discount from your car insurance company. If you'd like, you can add on a road test for just $65!
Ultra – This package will give you 20 hours of driving experience throughout 10 sessions. It includes more advanced techniques, like driving at night and on the highway, and qualifies you for an insurance discount certificate. You can take this in-depth course at whichever D2D location is most convenient for you. Tack on the road test for only $45.
These are just a few of the many options you'll have when you choose us for your driver's education! To view the full list along with package pricing, head over to our website.
Find Your Ideal Driving Course at Driven2Drive 
Ultimately, the answer to "how many driving lessons before road test?" will vary from student to student. The right number for you will depend on where you are currently in your journey to getting licensed, as well as if you plan to practice driving outside of your lessons with D2D. Also, you might consider a specialized curriculum if you wish to pursue a professional driving occupation.
Ready to get started? Give us a call at 610-664-7400 today. We'll help you decide on your best curriculum match and get you scheduled for your first lesson right away!