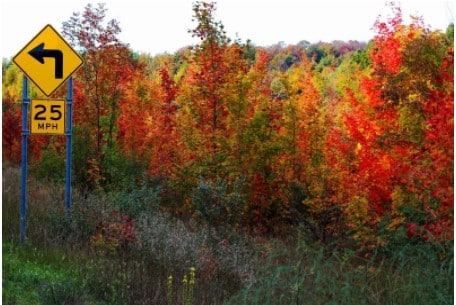 Getting behind the wheel of a vehicle comes with a great deal of power and responsibility. In order to minimize the risk of incidents, students should begin practicing defensive driving techniques from the very start of their driving career. At Driven2Drive, we have helped hundreds of students become competent and careful drivers through our Montgomery County defensive driving courses. Let's take a closer look at the value of defensive driving and how we guide our students to excel in this safe driving style.
Why We Emphasize Defensive Driving in Our Curriculum
Beyond just following the textbook rules of the road, it is crucial to drive proactively in order to avoid collisions. Staying on high alert and being prepared to respond to potential hazards at a moment's notice are cornerstones of defensive driving. Here are a few examples which demonstrate the immense value of defensive driving techniques:
Maintaining a safe following distance will give you ample time and distance to stop in the event that the car in front of you slams on their brakes, thus preventing a rear-end collision
Signaling clearly & at an appropriate time will help ensure others understand your intent, thereby reducing the chances of an accident
Avoiding distractions will keep your full focus on the road, enabling you to anticipate & quickly respond to any hazards which may arise
Adapting your driving to changing conditions will minimize the risk of a weather-related incident
These are just a few of the highly useful techniques you'll learn in a Montgomery County defensive driving course with Driven2Drive.
Best Montgomery County Defensive Driving Course
Given that defensive driving is proven to greatly reduce the risk of automobile collisions, the accredited instructors at Driven2Drive are committed to helping our students develop & master these skills. Regardless of your current experience level, we have a drivers ed course which will meet you where you are and help you achieve your goals.
In addition to defensive driving lessons, we also offer convenient, PennDOT-certified license testing at our six locations throughout MontCo. & the rest of the Greater Philly area. To learn more about our packages and find the right one for your needs, visit our website or give us a call at 610-664-7400!