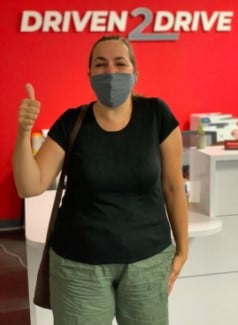 After you've practiced driving in many different scenarios, passing your road test is the final item you must complete to get your PA driver's license. Unfortunately, students commonly report feeling uneasy about this part, for fear that taking their Norristown DMV drivers test will be a stressful experience.
Determined to make the process as convenient & pleasant as possible, Driven2Drive offers the premier way for greater Philadelphia area student drivers to get licensed. Read on to learn about the advantages of forgoing the DMV in favor of our PennDOT-certified third-party license testing center!
Norristown DMV Drivers Test Options
Many students are unaware that in PA, it's possible to get licensed through an authorized 3rd party instead of going to the local DMV. So, what are the perks of taking this alternate route to obtaining your driver's license? Consider some of the major benefits Driven2Drive is known to offer its students:
We value your time. We know that waiting in line is no fun, and neither is waiting months to get an appointment for your road test. Additionally, we recognize that getting licensed can be a pressing need. With this in mind, we work hard to get all of our students scheduled ASAP – generally within just a few days! There's no doubt that our fast & flexible scheduling beats the DMV, where extended backlogs are the norm.
We go the extra mile to support you. Our team of friendly bilingual instructors is committed to helping every student reach their goals. Emphasizing customer service alongside safety & objectivity, we do everything in our power to make the license test experience a positive one.
Considering these advantages, it's no wonder why Driven2Drive is the Philly area's student-preferred permit/license testing center – plus a top-rated provider of drivers ed courses!
What Do Our Students Have to Say?
As a customer-driven business, we are all about helping our students become confident, safe drivers – while striving to keep stress out of the equation. This testimonial from Nathan V. exhibits our commitment to student success:
"The people are so nice and very welcoming. They give amazing instructions on the drivers test and the people who are with you in the car make you feel comfortable. They explain everything perfectly. A beautiful place to go for your drivers test!"
Ace Your Norristown DMV Drivers Test at Driven2Drive
Is getting licensed on your to-do list for 2020? Whenever you feel ready to take your PA road test, Driven2Drive will be here to help you get on the road. Give us a call at 610-664-7400, and we'll get you scheduled ASAP at one of our six convenient locations!