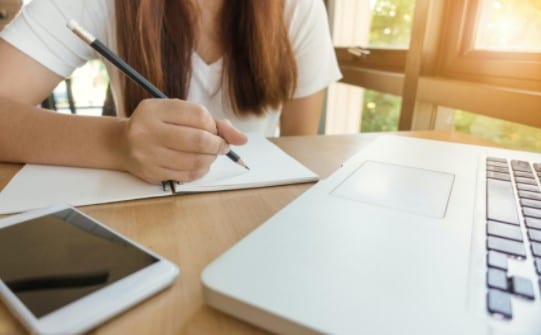 In order to acquire a learner's permit in Pennsylvania, students are required to pass a written test based on the principles outlined in the PA Driver's Manual. Taking this test can seem like a daunting task for some students, as there is a lot of information covered in the manual. However, there's no need to stress! Driven2Drive offers a permit test class designed to help students feel confident in their knowledge of traffic rules so they can pass the test with flying colors. Our classes are fun, convenient, and most importantly thorough.We make it easy to get your permit and your license.
How We Can Help You Prepare With a Permit Test Class
Studying and retaining the information in the DMV manual can be a challenge when you try to do it on your own. Luckily, taking a permit test class with Driven2Drive makes the information far more easily accessible and memorable!
Whether you choose a one-on-one or group session, our certified instructors will give you the tools and support you need to feel at ease when it comes time to take your permit test. Our hour-long permit prep course goes in depth on the rules of the road, emphasizing key information while clearing up any questions you have along the way.
We also offer a Driver's Ed Theory Course designed for students 15 or older who are preparing for their permit test – or just looking to brush up on drivers ed. Here's what you'll get from this course:
Three classroom sessions
Interactive lessons using a variety of media – videos, PDFs and more
Engaging group discussions
A Driver's Ed Theory Certificate for your insurance company
Trust Driven2Drive for Permit Test Prep, Plus Convenient Permit & License Testing
Learning to drive is a journey. No matter what stage you're at, Driven2Drive is here to help you succeed! We are a PennDOT-approved third-party permit and license testing center with six convenient locations throughout Greater Philadelphia and Chester, Montgomery & Delaware Counties. To sign up for a permit test class, book driving lessons or schedule your road test in as little as two days, give us a call at 610-644-7400!