Driven2Drive: The Best Driving Lessons Brookhaven Has to Offer!
Learning to drive shouldn't be stressful. That's why we'll drive the extra mile to meet your needs! Driven2Drive is the premier provider of solutions for driving lessons in Boothwyn. Our licensed instructors are ready to teach you everything you need to know to be an outstanding driver. With specialized driving programs and engaging instruction for all ages and skill levels, Driven2Drive is the very best choice for driving lessons in Greater Philadelphia.
Call Today At 610-664-7400
Why Driven2Drive is # 1
Whether for business or pleasure, driving is an essential part of daily life. For your safety and security and the safety of others, it is necessary to obtain the very best driving instruction. Our teachers are not only certified teachers, but likewise successful grads of a rigorous Teacher Certification Program in Safety/Driver Education through the Institute For Rural Health And Safety at Indiana University of Pennsylvania (IUP). We continually take part in professional development workshops and workshops. We are dedicated to consistent professional development, and we promptly incorporate cutting-age educational techniques and ideal practices used throughout the world.
Why Take Your Road Test with Driven2Drive?
Driven2Drive is the FIRST privately owned and operated PennDOT Certified Driver's License Testing Center – with new locations opening throughout Pennsylvania! As a DLTC, we are entrusted with a responsibility and commitment to the safety and security of current and future motorists. Taking your road test with Driven2Drive is safe and hassle-free! You can schedule your test in as little as 2 days. All tests are video recorded and carried out on safe neighborhood roads by friendly licensed examiners. With our low fees and hassle-free location in the heart of Bala Cynwyd, Driven2Drive is the best option for where to take your road test.
Driver's Ed and Permit Preparation
Our 30-hour driver's ed class is for students ages 15 and up! Our certified teachers use the latest technology, videos, PDFs, and web sites to teach driving in an engaging way. Prep for your permit examination and receive a certificate of completion for insurance!
Flexible Scheduling
Road tests are administered at our facility on approved testing routes. Take the test in our brand-new Mini Coopers! With flexible scheduling choices, there is no waiting in line for hours to take your road test.
Discover Safe Driving Techniques
Our instructors are ready to teach you exactly how to drive safely and defensively. Learn nighttime driving, highway driving, manual transmission, and much more – everything you need to know to be one of the safest drivers on the road.
All Ages Welcome
All students ages 15 and up can enjoy our driving courses and road testing! Whether you have never been behind the wheel before or you just need a refresher, our instructors are prepared to offer you the individualized instruction you need to drive safely and confidently.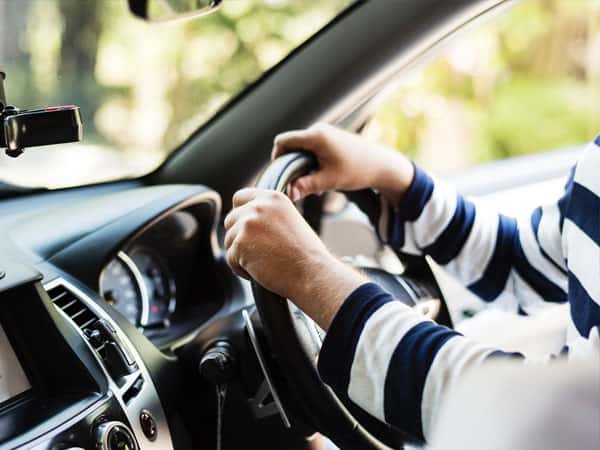 Featured Special Services
Automobiles with manual transmission/stick shift are common around the world, and they offer lots of advantages. We highly suggest and encourage drivers of all ages to learn how to drive a stick shift. At Driven2Drive, we work together with our European counterparts to teach the latest cutting-edge curriculum for manual transmission. Our safe and comprehensive program is the best way to learn this useful ability.
We also offer a comprehensive curriculum geared towards au pairs, chauffeurs, transporters, and others whose occupation or career is closely connected with driving. Professional driving calls for a special degree of performance, care, defensive strategies, geographical acumen, and much more. Our instructors cover topics such as the physics of driving, vehicle checks, emergency braking, and crash avoidance.
Driven2Drive: The Very Best Brookhaven Driving Lessons
No matter what you're searching for in a driving school, our customized packages have what you need! Pick from a variety of packages that include any combination of one-on-one lessons, refresher courses, day of test services, and much more. Not sure about which package is best for you? Our group is prepared to help!
It's time to hit the road with the professional instructors at Driven2Drive! We make it easy to learn to drive and get your permit or license. Get in touch with us today to learn more about our packages, enroll in instruction, or arrange your road test. We look forward to helping you become a safe and confident driver.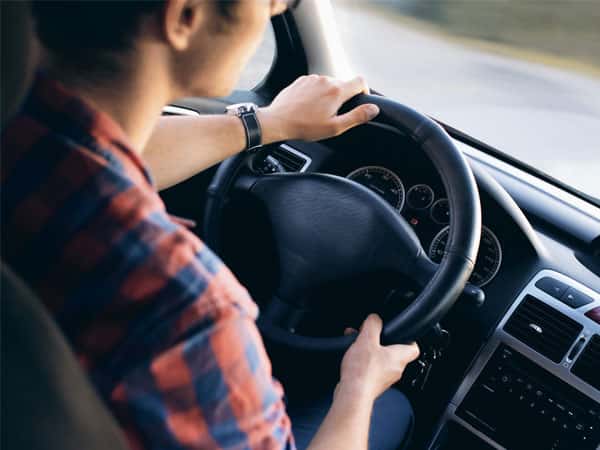 Brookhaven is a borough in Delaware County, Pennsylvania, United States. The population was 8,300 at the 2020 census.[2]
Brookhaven is located at 39°52′14″N 75°23′27″W / 39.87056°N 75.39083°W / 39.87056; -75.39083 (39.870662, -75.390915)[3] with an average elevation of 98 feet (30 m) above sea level.

Yan Taylor
13:46 17 Aug 23
My instructors Valerie, Nicole and Eli taught me a lot. They are nice and professional. HIGHLY recommend this school.

A Google User
13:46 17 Aug 23
My instructors Valerie, Nicole and Eli taught me a lot. They are nice and professional. HIGHLY recommend this school.

Ivy Salfiti
17:55 22 Jul 23
HIGHLY recommend this school. this was my third (and successful) try at my license and the ladies here made me feel so comfortable and capable.

WhatIsTime
19:36 26 Apr 23
Third time taking my driving test. I was super nervous, fear of failing a third time. Eli made me feel confident. He saw that I did my homework this time, kept me calm, which

...

lead me to drive normal, like I was driving with a buddy or a relative. Which ultimately lead to my success! All good friendly environment over here. Just, practice, study, and most importantly stay calm!

read more

Ritzy Riches
16:02 21 Feb 23
Eli in Horsham and Bill from northeast branch were some of the best instructors you can come across. My experience with many instructors made me realize Some of the instructors

...

really lack basics in teaching new drivers. If you think your not getting any where with one particular instructor make the possible change asap before you exhaust all your paid lessons. One of the mistakes I made and nearly failed me.

read more

max shab
19:50 10 Feb 23
I have an exceptionally good experience with this driving school. My driving instructor Eli did a perfect job in explaining me all driving questions I had and also gave me very

...

useful driving advices. He actually wants you to not only pass the driving test but also to drive safely.I also had a good experience with the exam itself.Definitely this is the place I can recommend if you want to learn a safe driving.

read more

Wade Insurance
14:57 17 Jun 21
Great customer service, very professional. The locations good.Outstanding staff! My son really enjoyed his time there!~ Thank you!!

Rosemary Yost
15:06 12 Mar 21
1/25/21-I would recommend Driven 2 Drive to anyone who wants to avoid the long wait at the dmv if you're going for your drivers license. They do offer other services, but we just

...

needed to take the driving test. Darlene and Renee were very helpful and very professional. They also have an option to be able to use their vehicle for the test and that was helpful. Also, once you get the camera card in the mail, you're able to go to AAA for your picture, a total win for avoiding the DMV altogether.3/10/21- This is the second time I've used Driven 2 Drive's services for a driving test. This time we had a different instructor for the test her name is Nicole. Nicole was a great instructor and as usual Renee was so pleasant and helpful. This is a stressful time for everyone and she makes this process so much more enjoyable! Another reason to skip the crowds and the wait at the DMV.⭐️⭐️⭐️⭐️⭐️

read more

Evellym Hustedt
23:51 11 Mar 21
The y are top notch! Renee accommodated our schedule, answered all our questions, and helped us with paperwork. Darlene taught my son to drive, feel confident in any road, and

...

helped him learn techniques to pass the driving test and how to be a safe driver!

read more

Kay Imani M'rie
18:08 03 Jul 20
Unlike PennDOT, these people WANT you to pass. Also, you get what you pay for by scheduling your lessons and exams when convenient instead of 6 months out. The driving lesson was

...

amazing and you get to choose what you want to focus on for the lesson. I mostly focused on parallel parking for the exam itself and the test route. The instructors/examiners are wonderful people.

read more

Etho Exh
19:00 12 Mar 20
I went for my test. The staff were very nice and helpful. I would like to thank darleen my test instructor she was very kind and professional 10/10 service