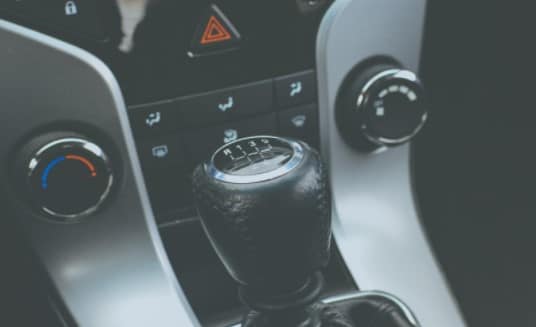 Automatic cars are the modern standard in the U.S. Even so, the value of knowing how to operate a manual transmission vehicle is not to be underestimated. The benefits of stick shift driving remain numerous – for experienced drivers and beginners alike. A trusted source for manual transmission driving lessons in the Greater Philly area, Driven2Drive is here to introduce you to the many advantages of learning how to drive stick shift.
Benefits of Stick Shift Driving: Why to Learn
Whether you are new to driving in general or you are looking to expand your skill set, here are a few benefits of stick shift driving:
Prevent distracted driving – From a safety perspective, one of the major benefits of stick shift is that it greatly limits the chances of distracted driving. Because you need to use both hands and feet to operate a manual vehicle, you won't be tempted to multitask while behind the wheel.
Feel more in tune with your vehicle – As compared to driving automatic, you have far more control over aspects such as speed and handling when operating a manual transmission vehicle. In turn, you will feel more connected to your vehicle, which can also help you be a safer and more effective driver!
Be prepared for any driving situation – Knowing how to drive stick shift can come in handy in a variety of scenarios. For instance, an emergency might call for you to get behind the wheel of a manual vehicle. Or, you may wish to rent a car in a country where stick shift is the standard. In any case, learning this driving style will ensure that you're ready for anything.
Expand your employment opportunities – Last but certainly not least, mastering stick shift driving can open up the door to new job opportunities, including many professional driving occupations.
Take Stick Shift Driving Lessons with Driven2Drive
As you can see, there are a number of ways in which learning manual transmission driving can be advantageous for drivers of all ages and experience levels. At Driven2Drive, we believe that every student can benefit from acquiring skill in stick shift driving.
If you are interested in taking manual transmission driving lessons for any reason, count on our highly trained & qualified instructors to help you learn in a fun, stress-free environment. For more information about the various packages we offer, give us a call today at 610-664-7400 or visit us online!