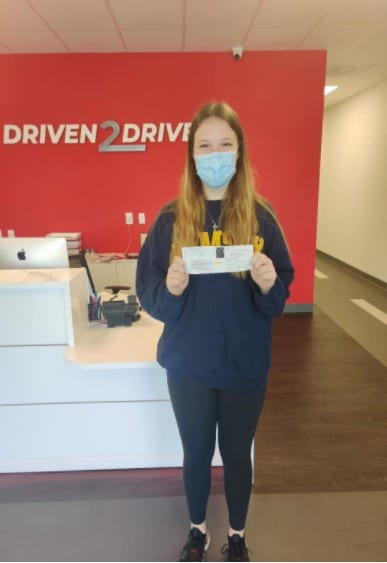 Getting licensed as quickly as possible is a priority for many students. In turn, having the option to take a same day driving test can be extremely valuable. With this in mind, Driven2Drive is proud to provide the fastest, most flexible license testing in Greater Philadelphia. At our six PennDOT-certified locations throughout Delaware, Chester, Montgomery and Philadelphia counties, we strive to get our students scheduled very promptly for driving lessons & license testing – typically within just a few days. Keep reading to learn all about why we're the most convenient place to get your PA driver's license!
PennDOT Certified Same Day Driving Test in PA
At Driven2Drive, we know that every student has different needs. So, we offer a variety of packages to suit every new driver! Here are a few routes you might take:
Take your road test on the same day as your final driving lesson – For maximum convenience, we offer the option to take a same day driving test following your final driving lesson with us. Add on a road test to any of our packages for a discounted price, or choose a defensive driving course which already includes same-day license testing. Many of our premium packages come with day of test services, including a short refresher lesson.
Come to us for road testing at your convenience – Ready and eager to take your road test ASAP? We offer license testing as a standalone service at all six of our locations! All road tests are done in our MINI Coopers, which are frequently & thoroughly sanitized for your safety. With guidance from a friendly, accredited Driven2Drive examiner, you'll demonstrate your safe driving skills on a PennDOT-approved testing route.
Visit Us for All Your Drivers Ed & License Testing Needs! 
Whether you come to us for your road test, a driving course or both, you can count on our team to provide outstanding customer service. While the DMV can be a wildcard – especially in these uncertain times – you can be sure you won't endure long wait times or lines when you drive with us. To accommodate our students' needs, we're adding extended hours and additional staffing at our testing centers as needed.
Ready to get scheduled right away for your road test or hands-on driving lessons? Call Driven2Drive today at 610-664-7400!