The purpose of a driving school is to teach students the day-to-day fundamentals of safe and efficient driving. At Driven2Drive we create a controlled environment for students to learn about everyday driving situations.
Many of our students are teenagers who are experiencing the thrill of driving for the first time. For our teen students, we nurture this excitement while stressing the crucial importance of proper vehicle operation, following traffic regulations, and most importantly, safety.
According to the latest research by the Insurance Institute for Highway Safety (IIHS), teens drive less than all drivers but account for the most accidents. In the United States, the IIHS reports, the fatal crash rate per mile driven for 16-19-year-olds is nearly 3 times the rate for drivers ages 20 and over.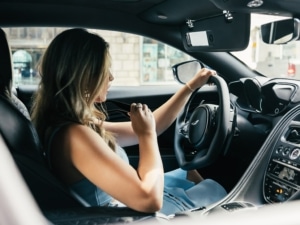 For the youngest drivers the statistics are even more daunting: Risk is highest at ages 16-17, IIHS reports. In fact, the fatal crash rate per mile driven is nearly twice as high for 16-17-year-olds as it is for 18-19-year-olds.
Fortunately, all fifty states have adopted Graduated Licensing Programs, which assign simple stages to teens seeking full driving privileges. Pennsylvania's Graduated Licensing Program is divided into three stages: a junior learner's permit, a junior driver's license/provisional license, and finally, a senior driver's license.
In the junior learner's permit stage, a teen driver is required to log practice hours with a parent, guardian, or certified driving instructor from a driving school like Driven2Drive.
Once a popular rite of passage, driving schools have waned in popularity before recently experiencing a resurgence. For teen drivers, the advantages of a driving education from a certified driving school are clear. Research from the AAA Foundation for Traffic Safety recently revealed that teens that skip this important step are involved in more crashes and receive more traffic convictions compared to their peers that participated in driver education.
For a teen driver, safety is the highest concern. To learn more about Driven2Drive's certified driving school, please call our offices in Bala Cynwyd, PA