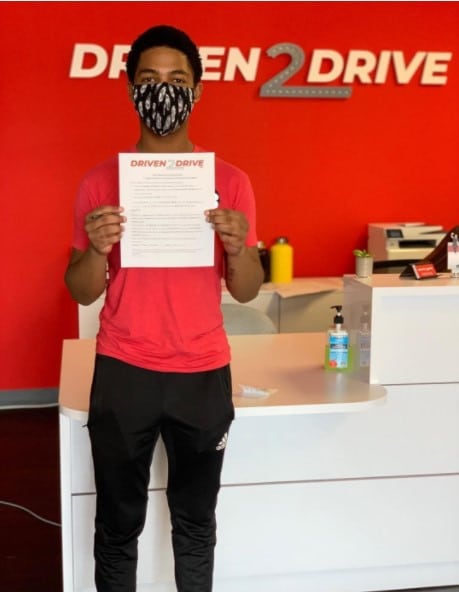 For a new driver still learning the rules of the road, taking drivers ed classes can be extremely valuable. With guidance from a professional, friendly driving instructor, a student driver is more likely to feel at ease. In turn, investing in drivers ed can help a novice driver internalize crucial safe driving skills. If you are new to driving, you might be wondering what to expect at drivers ed class. Driven2Drive is here to answer some commonly asked questions about what drivers ed entails.
What to Expect at Drivers Ed Class with Driven2Drive
Students who come to Driven2Drive for driving lessons can anticipate a highly educational yet enjoyable experience. Here are a few important things to know:
What should I bring? Be sure to arrive at your driving session with your PA driver's permit, dressed in comfortable clothing. You may also wish to bring along a bottle of water to stay hydrated while you drive.
Will I drive a manual or automatic vehicle? That's up to you! Driven2Drive offers courses on both types of driving, although we recommend manual transmission driving lessons for every student. Either way, you'll work on developing safe driving skills in one of our clean & well-maintained MINI Coopers.
Can I take my test with Driven2Drive? Absolutely! We are a PennDOT-certified third-party testing center, which means you can take your permit or license test at any of our six convenient locations throughout Greater Philadelphia. Many of our packages include a road test examination already – or, you can add this service on!
What if I'm not ready to drive? It's totally normal to be nervous about getting behind the wheel. If you're not quite at the point where you feel comfortable driving, you can take our drivers ed theory course or schedule a permit prep session to help you get fully prepared.
What Are Students Saying About Driven2Drive?
Hopefully, the information above has given you a clear idea of what to expect at drivers ed class. Here at Driven2Drive, we've helped hundreds of students achieve their goal of becoming a safe driver and getting licensed. Here's what Vaughn M. had to say about us:
"I went to this school being terrified of making turns and parking, but all that changed when I enrolled here. The quality they provide is unmatched. I've been to three driving schools, and guess what… I GOT MY LICENSE at Driven2Drive!!!! Special thanks to my instructor Brian and my proctor Abby –  THEY ARE THE BEST!!!"
As you can see, we are dedicated to making sure every driving student feels comfortable and confident so they can succeed behind the wheel. If you are ready to get on the road, call Driven2Drive at 610-664-7400 to get scheduled in as little as two days!