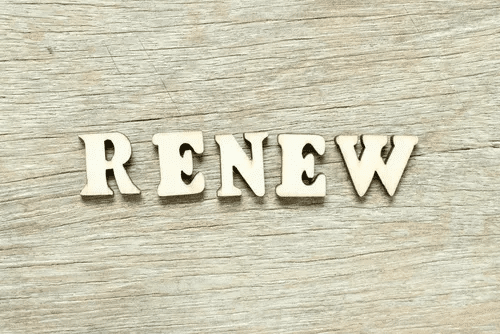 Your driving license is valid for four years, expiring the day after your birthday. If you're 65 or above, you may need to renew it every two years. PennDOT sends out a warning letter to drivers three months before license expiration.
You must renew your PA Driver's Permit before it expires to avoid fines (usually around $200). Remember, if you have committed other offenses, your license may be suspended or revoked.
Renewing Your PA Driver's Permit Before The Expiration Date
Important to note: Introduction of the REAL ID
A REAL ID is optional for Pennsylvania residents – you can get a REAL ID driver's license/identification card, or a standard driver's license or identification card. However, it may end up being more convenient as it has numerous uses.
"Beginning May 3, 2023, Pennsylvanians will need a REAL ID-compliant license/identification card or another form of federally-acceptable identification (such as a valid passport or military ID) to:
Board domestic commercial flights.
Enter a military base.
Enter a federal facility that requires ID at the door". (PennDOT DMV)
Announced by the DMV in May 2020, the REAL ID may assist you in avoiding some queueing in person.
Renewing Online
Existing photos can be used for all renewals, meaning drivers can do more online or via mail and avoid a trip to the DMV. This is only applicable to those who renewed their licenses on or before May 10, including non-citizens.
You may renew your PA Driver's Permit in person at PennDOT, via mail, or online. However, if you want to renew online, there are some caveats:
Only non-commercial vehicle licenses are permitted to apply for online renewals.
There must be no changes to your license (a change of address will be accepted).
You may not have any outstanding sanctions in any other states (see more on this in the National Driver Register Fact Sheet).
Your photo must be up to date.
You have a valid debit or credit card. Visa, MasterCard, American Express, and Discover are the only forms of credit or debit cards accepted online.
If you qualify to renew online, you will validate your information and pay the required license fees (see the bottom of this article for fees breakdown).
You will receive your new license in about two weeks via mail.
You will need:
Your driver's license number
A printer for your temporary license
Payment for the renewal fees
Your date of birth and Social Security number
Renew online here (REAL ID) and here (Online renewal).
Renewing In Person
Download and complete a Form DL-143
Find a DMV center near you, and take your completed, printed forms with you. Check what forms of payment the relevant center will accept, and prepare this (some only take checks and money orders made out to the Commonwealth of Pennsylvania).
Bring your accurate, acceptable ID*
Pass a vision test.
Pay the required fees (which will differ depending on which license you are renewing).
Receive a paper receipt that will act as a temporary license.
*Acceptable ID / Acceptable forms of signature identification at the DMV include:
Pennsylvania Driver's License or Photo ID Card
Documents such as a Passport, Citizenship, Naturalization, or Weapons Permit
A photographic ID such as Military, Bank, Employee, School, or Out-of-State License
A non-photo form of identification such as a Medicare Card, Voter's Registration Card, PA Learner's Permit, Temporary Driver's License, or Vehicle Registration
How Long Can You Wait to Renew An EXPIRED PA Driver's Permit?
If you have not renewed your license 6 months after its expiration date, it will be suspended. You must then begin a restoration process. Contact the PA DMV and ask them to send you a letter of your restoration requirements. This letter will clearly give you instructions on how to restore your license.
How to Renew Your Expired PA Driver's Permit
The process is the same as listed above, except where mentioned.
If your driving permit has already expired
There is no grace period for an expired license, so you may not drive with it. You must renew it within 6 months of the expiry date, using the same process listed above, or face further charges or license suspension or revoking. If your license was already revoked, suspended canceled, or disqualified for another reason, you will need to speak to someone at DMV to get instructions specific to your case.
A commercial license cannot be renewed at all if it is expired, in most cases. If it has been revoked or suspended, it cannot be renewed either.
You may not drive with an expired license, so you will need to stop driving immediately or face possible fines. Fines start at $39 but can be as high as $200. If you have previous offenses, such as driving under the influence of alcohol, your license may be suspended or confiscated, or your vehicle impounded.
Will You Need to Retake Permit Tests if Your Permit Expires?
No, unless it expired more than two years ago, in which case you'd have to retake the written and road tests.
There are several other situations in which you'll need to retake your driving test. These include:
Suspension This will depend on the kind of suspension, or the length of the suspension on your license–contact PennDOT to find out how to go about it. Remember, you will need to fill in a Restoration Requirements Letter as well.
Medical conditions Occasionally, drivers over the age of 45, chosen randomly, will be asked to do vision and physical exams, these exams are an assessment to check if they are still fit to drive. By law, PennDOT is permitted to ask these drivers to retake the road or written test.
How Much Does a PA Permit Renewal Cost?
This will depend on the type of license you're renewing.
Four-Year License Renewal: $30.50
Four-Year License Renewal with Motorcycle: $50.50
Two-Year License Renewal (age 65+): $20.00
Two-Year License Renewal with Motorcycle (age 65+): $30.00
These fees may change over time, so make sure to check the PennDOT Payments and Fees chart for regular updates.
Take It to the Next Level With an Advanced Driving Course
Seeing as you're renewing your driver's permit, maybe this is the perfect time to refresh and even upgrade your skills on the road. You'll even receive a certificate that can lower your driving insurance fees. Consider taking one of Driven2Drive's highly-acclaimed Advanced Driving Courses. Choose your package today.

Driven2Drive is a premier driving school and the leader in Driver's Education. From our dedicated team of instructors to our innovative state-of-the-art Driving & License Testing Centers, we are committed to instilling safe driving habits for life in a fun and interactive atmosphere. Experience the Driven2Drive difference at any of our conveniently located centers.