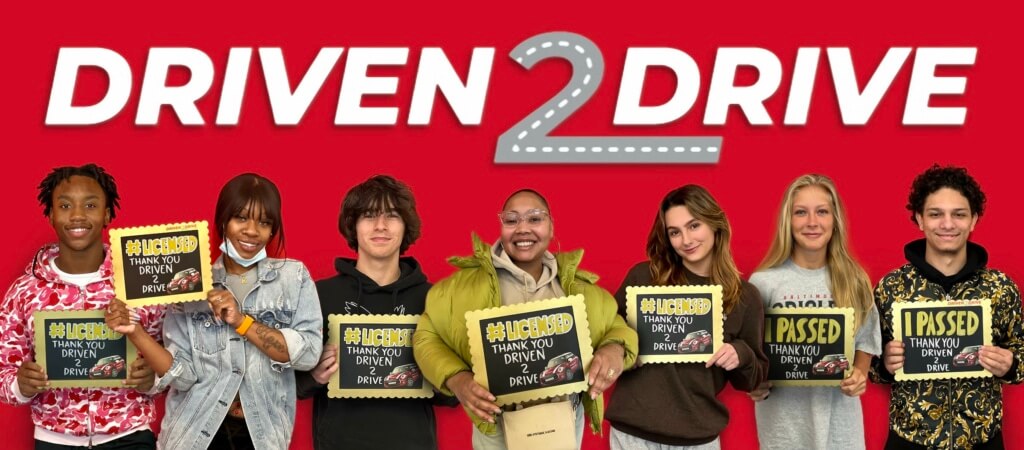 Along with rewards like independence and new career opportunities, being a licensed driver also comes with certain risks. While roadway conditions and the actions of other motorists may be out of your control, what you are in charge of is how you operate your own vehicle. By driving proactively and defensively, you can significantly lower your chances of being involved in an accident. In a Driven2Drive defensive driving course, PA students can expect to learn the foundations of defensive driving – with more advanced safe driving techniques also included in our higher level curriculums. Continue reading to learn more about the student-focused defensive driving lessons we offer at our six locations throughout Greater Philadelphia.
Best Defensive Driving Course PA | Why Driven2Drive Is #1
Eager to enroll in a defensive driving course PA student drivers before you have found extremely helpful and educational, yet still enjoyable? Here are a few reasons to book your lessons with Driven2Drive:
Whether it will be your first or fiftieth time sitting in the driver's seat, attending a defensive driving course with one of our friendly instructors will enrich your existing knowledge and let you put your newly learned skills into practice.
We offer a wide variety of packages ranging from behind-the-wheel basics to more advanced driving programs. Wherever you are on your journey to becoming a skilled and confident driver, we'll meet you there.
Our team will help you prepare to achieve your license, plus help you reach any additional driving goals you might have, such as mastering the art of stick shift driving.
Customer testimonials are perhaps the best testament to our commitment to helping students succeed. So, we'd like to share this recent review from Krista H.:
"My experience with Driven2Drive was unforgettable. Before Driven2Drive, I had not been comfortable on the road or behind the wheel. When I first began my lessons, I would not even get on the driver's side to drive to the location necessary for the lesson to commence. However, thanks to my instructor Scott, I had the most incredible experience.
He helped me be comfortable behind the wheel. He made the lessons enjoyable. He made driving appear simple while teaching me how to remain continuously safe.
I would recommend Scott for any new drivers who have freshly gotten their permit and have had no experience. He will teach you parallel parking in one easy move and ensure you will be comfortable to pass your driver's test. Thank you, Scott – you were incredible."
Visit Your Nearest D2D Location for Convenient Driving Lessons & License Testing
Ready to become a safe driver who's equipped to handle any situation you might encounter on the road? Reach out to us at 610-664-7400, and we'll be happy to help you decide on the best course for your personal driving needs and goals! And don't forget: You can also get scheduled for your PA driver's license test with us in as little as two days, whenever you're ready.

Driven2Drive is a premier driving school and the leader in Driver's Education. From our dedicated team of instructors to our innovative state-of-the-art Driving & License Testing Centers, we are committed to instilling safe driving habits for life in a fun and interactive atmosphere. Experience the Driven2Drive difference at any of our conveniently located centers.