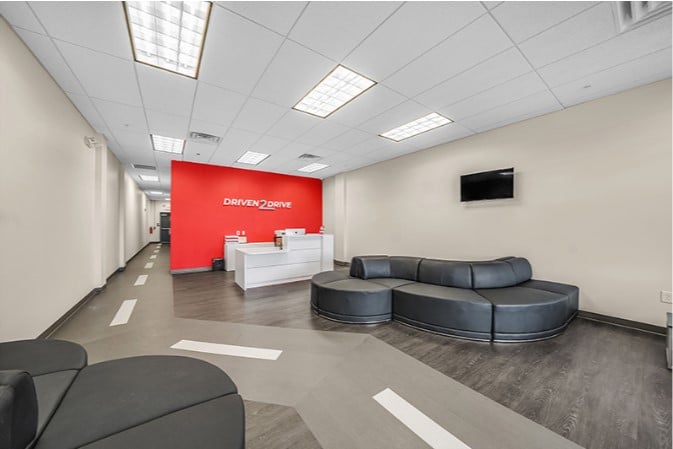 You've probably heard the term "defensive driving" before, but you may not know exactly what it means. Basically, the goal of defensive driving is to minimize one's risk of being involved in a collision by using strategies to anticipate and safely handle roadway hazards. Looking to enroll in a defensive driving school near me? Driven2Drive is a top-rated Philadelphia area driving school that teaches the principles of safe, defensive driving in a fun and interactive manner.
Defensive Driving School Near Me: A Few Skills You'll Learn from Us
Learning how to drive defensively requires both knowledge and practice in proactively identifying and reacting to potential hazards on the road. Here are a few valuable skills you'll learn when you take driving lessons with an experienced educator from Driven2Drive:
Staying focused on the roadway and adapting to changing conditions
Adhering to right-of-way rules
Monitoring & maintaining appropriate vehicle speed
Judging when it is safe to pass another vehicle
Sharing the road with cyclists and pedestrians
Maintaining a safe following distance in varying weather conditions
Responding to a roadway emergency
And many more!
What Are Our Students Saying About Us?
If you've been searching online for "the best defensive driving school near me," you've definitely come to the right place! Check out what Elizabeth L. had to say about her driving lessons with one of our highly qualified instructors:
"I just got my license with Driven2Drive and had the best experience! My mom signed me up for five lessons and the road test. At first I really dreaded the thought of driving school, but after the first lesson, I really felt good and couldn't wait for my next lesson. I never thought I would end up loving my driving school and having such a good experience. They really cover a lot on each lesson and make sure you're comfortable and confident before taking the test. My instructor Nicole was amazing. She was so patient and motivating. I will recommend you guys to everyone!"
As Elizabeth experienced, every Driven2Drive instructor is committed to helping you feel confident and at ease behind the wheel while equipping you with all the skills you need to be a safe driver. We are a leader in Driver's Education, offering classes and fast road test scheduling as a PennDOT certified 3rd party testing center. We are committed to instilling safe driving habits in a fun and engaging way at our six Philly-area locations! To learn more about our course offerings, give us a call today at 610-664-7400.

Driven2Drive is a premier driving school and the leader in Driver's Education. From our dedicated team of instructors to our innovative state-of-the-art Driving & License Testing Centers, we are committed to instilling safe driving habits for life in a fun and interactive atmosphere. Experience the Driven2Drive difference at any of our conveniently located centers.