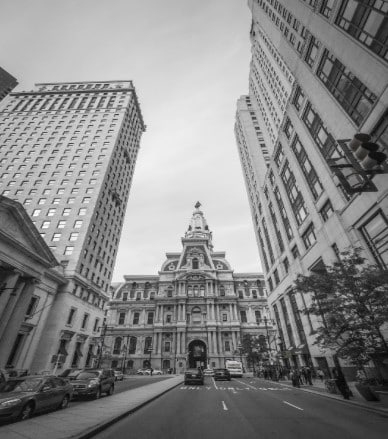 Getting your driver's license opens up a whole new world of possibilities. But before you can take your road test and get licensed in Pennsylvania, you first need to obtain your learner's permit. Wondering how to get your learner's permit in PA? Driven2Drive is here to walk you through the steps.
How to Get Your Learner's Permit in PA
The purpose of a learner's permit is to make sure you have the knowledge needed to safely start practicing driving. Keep in mind that when you have your permit, it is only legal for you to drive when accompanied by a licensed driver who is at least 21 years of age – or by a parent/guardian/spouse who is at least 18 years of age and licensed with the same or higher class vehicle.
So, what are the steps for how to get your learner's permit in PA? The process is relatively straightforward:
Obtain a copy of the Pennsylvania driver's manual and study its contents.
Visit your doctor for a physical examination and fill out the necessary forms (found on the DMV's website).
Once you feel you have mastered the concepts in the PA driver's manual, head to a PennDOT driver's license center to take your vision screening and knowledge test. Be sure to bring your completed forms, payment and proof of identity with you!
These are the basics of how to get your learner's permit in PA. Once you pass your knowledge test and eye screening, you will be given a learner's permit that is valid for one year. Then, you can get to work on building your skills behind the wheel in preparation for your road test!
It's Easy & Convenient to Schedule Your Road Test at Driven2Drive
No need to deal with PennDOT's long wait times and inconvenient scheduling when it comes time to take your road test. Driven2Drive is proud to be a PennDOT-certified third-party driver's license testing center. We know that getting licensed is an essential need for many of our customers, and we are committed to helping you get on the road ASAP. Thus, we are offering testing and extended hours at all 6 of our locations in Greater Philadelphia and Montgomery, Chester & Delaware Counties.
To learn more about our services and schedule with one of our friendly, knowledgeable instructors, give us a call today at 610-664-7400.
Related Resources:

Driven2Drive is a premier driving school and the leader in Driver's Education. From our dedicated team of instructors to our innovative state-of-the-art Driving & License Testing Centers, we are committed to instilling safe driving habits for life in a fun and interactive atmosphere. Experience the Driven2Drive difference at any of our conveniently located centers.