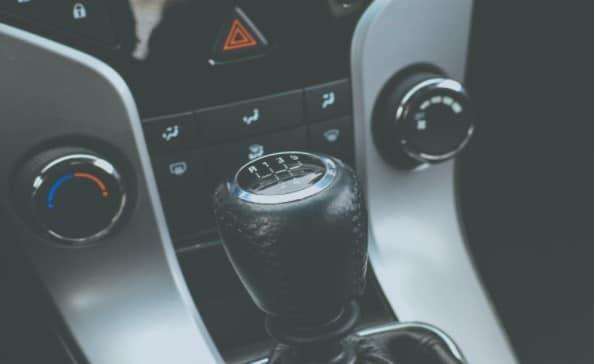 When gearing up for your PA driver's exam, you might have questions about what you'll be tested on and how you'll be scored. In addition, some students wonder: Can you take your drivers test in a stick shift vehicle? The answer is, absolutely! – as long as you're totally comfortable with this type of driving. With six conveniently placed locations throughout Greater Philly, Driven2Drive is here to help you excel in your preferred driving style and get licensed whenever you're ready. Read on to learn more about our automatic & manual transmission driving lessons and testing services.
Can You Take Your Driver's Test in a Stick Shift?
At Driven2Drive, we prioritize making our students feel at ease, in addition to emphasizing road safety, fairness and convenience. Whether you come to us for driver's ed, your road test or both, our staff will go the extra mile to make your experience pleasant, interactive and stress free.
As part of our commitment to ensuring our students' comfort while helping them succeed, we have both automatic and manual transmission MINI Coopers available for driving lessons and road testing. In fact, we highly recommend that students learn to drive stick shift. Here are a few reasons why:
Enjoy greater control over your vehicle's speed & handling
Avoid distracted driving
Qualify for professional driving occupations
Be prepared for emergencies & driving abroad
An important note: While our answer to "can you take your drivers test in a stick shift?" is yes, we only recommend testing in a manual vehicle if you have extensive experience with this driving style. Testing in an automatic car may be preferable for many students.
Master Your Preferred Driving Style with Our Friendly Team 
Whether you are eager to add stick shift driving to your list of skills, or you'd like to stick with automatic driving, Driven2Drive is here to support you in reaching your goals! Our friendly accredited instructors offer one-on-one lessons in both automatic and manual transmission driving. When you're ready to take your test, we'll arrange for you to do so in whichever type of vehicle you feel most comfortable operating.
To learn more about our convenient, student-focused services and get scheduled at your nearest Driven2Drive location in as little as two days, call us today at 610-664-7400.