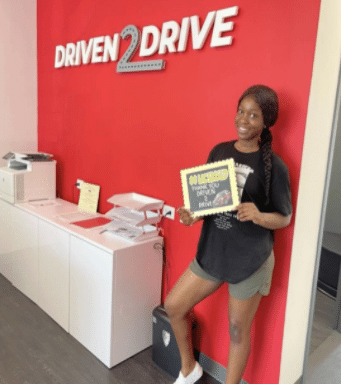 For many teens, getting licensed is one of the most exciting parts of this phase of life. Parents and driving students alike often wonder about the driving age in PA, or the age when a teen can start building their skills behind the wheel. Driven2Drive – a highly rated third-party PA driving school and testing center with six convenient locations – is here to outline the timeline for when students can start driving and eventually get licensed here in the Keystone State.
What Is the Driving Age in PA? Driven2Drive Explains
In Pennsylvania, getting your license is a process with several steps involved. Here's some helpful information on the various milestones and the minimum age for achieving each one:
Learner's Permit – To get your permit, which is your ticket to begin practicing driving with a licensed adult age 21 or older, the driving age in PA is 16. You'll need to pass a written assessment designed to test your knowledge of the PA driver's manual. So, be sure to study this resource thoroughly before scheduling your permit test with Driven2Drive!
Junior Driver's License – The next step is taking the PA road skills test to earn your license. You can do so once you've had your learner's permit for at least six months and logged 65+ hours of driving practice in a range of conditions (driving at night, on the highway, in adverse weather, etc.) Count on our friendly, bilingual examiners to make your testing experience convenient and pleasant – not stressful!
Senior Driver's License – So long as you've maintained a clean driving record, you'll automatically graduate to a senior license when you turn 18. This means you'll no longer have restrictions for when you can drive or how many passengers you can have in your vehicle. (With your junior driver's license, you'll be limited to driving without adult supervision between 5 AM and 11 PM, and you'll only be allowed to transport one passenger under age 18 for the first six months.)
Hopefully we've answered all your questions about when you'll be able to complete the various phases to become a licensed, independent driver!
Navigate to Driven2Drive for Hassle-Free Driver Training & Testing
Ready to start your journey to achieving your PA permit and license? We're here to help you every step of the way! Check out our wide selection of driving courses for every experience level, including permit prep sessions. Whenever you're ready, our dependable staff will be here to provide driving lessons or testing services ASAP – in as little as two days! To learn more and get scheduled at your preferred D2D center, call us today at 610-664-7400.