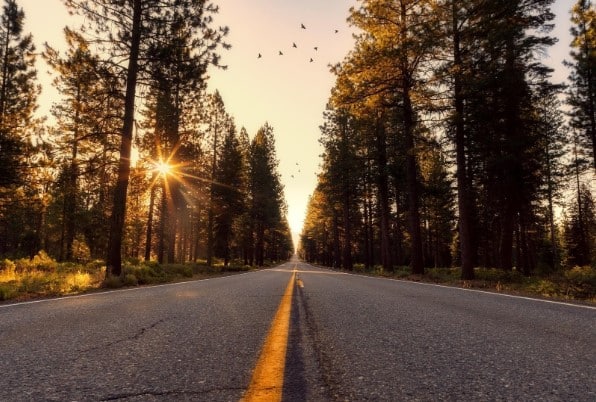 Needless to say, the Philadelphia area is a hot place to be during summer. When you venture out into the heat, it's important to know how to keep yourself safe. Just as staying hydrated is key, maintaining your vehicle is also crucial during summer. Here are some smart tips for driving in hot weather, courtesy of your friends at Driven2Drive.
What to Know About Driving in Hot Weather
Extreme heat and humidity can take a toll on a vehicle. To avoid issues, it's wise to anticipate and plan accordingly for the ways in which hot weather could affect your car. To prepare for driving in hot weather, we suggest that you:
Check your tire pressure regularly – When temperatures rise, tires expand. To avoid a tire blowout, it's important to monitor your tire pressure throughout the summer to make sure it remains at the proper level. Taking well-maintained highways instead of side roads in the summer can also make a tire blowout less likely.
Check your fluids – Be proactive about checking the fluid levels in your vehicle, including coolant/antifreeze, motor oil, transmission fluid, brake fluid, and power-steering fluid.
Schedule an inspection – Summer is a great time to have your vehicle inspected. A professional should check the condition of your vehicle's battery, belts and hoses and air conditioning system to make sure everything is in good working order. Heat can cause cracking and blistering to some of these parts, and summer heat can be very hard on an old battery.
Invest in a windshield sun shade – A heat shade will help keep your vehicle's interior from becoming uncomfortably hot while it's parked. This simple accessory will save you from having to crank up the A/C to cool down your car. Plus, it will prevent surfaces from getting hot enough to burn you or your passengers.
Assemble an emergency kit – In case your vehicle breaks down on a scorching hot day – or anytime – it's essential to have an emergency kit on hand. A few key items to include: jumper cables, water, nonperishable food items, first aid supplies and road flares.
Hopefully, you've learned something useful by reading our guidelines for driving in hot weather.
Unlock Your Driving Potential This Summer at Driven2Drive
Is getting your license or learning to drive on your summer to-do list? Driven2Drive is your one-stop destination for driving lessons and convenient permit/license testing. With 6 locations throughout Greater Philadelphia and Chester, Delaware & Montgomery Counties, our mission is to help students develop safe driving habits and get licensed in a comfortable, stress-free environment.
We're a PennDOT-certified third-party testing center, which means you can skip the long wait times at the DMV and come to us for all of your drivers education & examination needs! To learn more about our services or schedule with one of our friendly, knowledgeable team members, call 610-664-7400. We can't wait to show you what makes us the top student-preferred driving school!