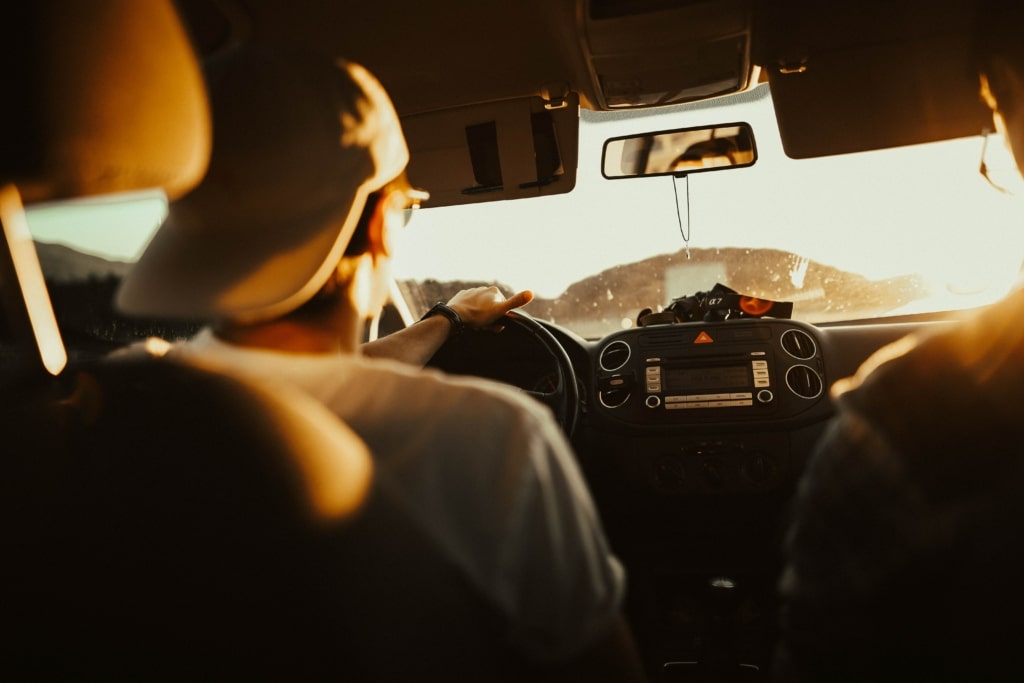 You Should Get Your PA Driver's License in the Summer: Here's Why
The warmer weather brings with it longer days and higher temperatures, both of which are ideal conditions for driving. Compared to driving in the fall or winter, summer driving usually has fewer hazards, making it the perfect time for young drivers to practice and get their licenses.
In this blog post, we'll take a close look at four key reasons why you should get your PA driver's license in the summer months. We'll also share some tips for passing your driving test in other seasons and let you know the best time and days to book your exam. Let's jump in!
Why You Should Take Advantage of Summer Driving Lessons
There's more than one reason why summer driving lessons are ideal compared to other seasons. Sure, the generally stable weather is a major advantage, but there are also other factors that play an equally important part. Here are four reasons you should consider doing your driving lessons in the summer.
1. More flexibility
Many people are away or occupied for the summer, whether traveling, working summer jobs, or at camp, leaving a lot of room for young drivers to book their exams. This is an especially good time to book driving lessons and your test if you have a mostly free summer, as you won't have any responsibilities related to school to distract you, leaving you a lot more time to focus on improving your driving skills.
2. Better weather conditions
Without any rain, snow, or ice on the roads, driving in the summer is a lot simpler. Roads are usually dry, making it easier for beginners to get comfortable behind the wheel before tackling more challenging weather conditions. Not only that, but longer daylight hours mean you have more time to safely practice driving while the sun is still out during the day.
3. Higher availability
In the summer, driving schools will often have increased availability in the number of instructors and courses. This is because it's a good time to learn to drive, and as we mentioned earlier, longer daylight hours create more opportunities for driving lessons. Take advantage of the summer months to schedule lessons more conveniently at times that work for you.
4. The roads are quieter
If it seems like the roads are more packed in the winter, it's not just an illusion. In the summer, as kids are out of school and people leave for vacation, roads are often quieter. This is especially true around holidays like the Fourth of July or Labor Day as people tend to take time off or leave the city. With fewer vehicles and weather-related obstacles on the road, drivers are generally calmer, making for a much safer and less stressful environment to practice in.
Expert Tips for Passing in the Fall and Winter Months
Just because passing in the summer is easier, doesn't mean that it's necessarily difficult to pass your driver's exam in the fall or winter. With the right preparation, you should be able to pass your exam at any time of the year. Here are some tips to help you pass your PA driver's license exam in the fall or winter:
Practice in different conditions: Once you get comfortable driving in summer, start practicing in different weather conditions, like rain, fog, or light snow. This will make you a more competent driver and will give you a better chance of passing if the weather on the day of your exam isn't ideal.
Always practice defensive driving: No matter the time of year, if you're driving defensively, then you'll always be alert of obstacles on the road and you'll be able to stay calm and safe in challenging conditions.
Check the weather ahead of time: Keep an eye on forecasts if you plan on taking lessons or doing your driver's exam in the fall or winter. This will help you know what to prepare for on the day of your test.
Practice parallel parking: First, you want to practice parallel parking in easy conditions in the summer or on a clear day, but you also want to master this skill on rainy or snowy days as you'll need it to pass your exam. Practice parallel parking until you're confident in the maneuvers in any weather conditions.
Check vehicle readiness: When practicing either on your own or in a lesson, make sure you're looking at the tires, brakes, lights, and windshield wipers before you get in the car. This is especially important right before your driver's exam, as well. Even if the weather is good before you get in the car, you never know when it might turn.
What is the Best Day to Book Your Driving Test?
There isn't actually a specific day that's best to book your driving test. Some myths state that you should avoid certain days of the week, like Mondays or Fridays, but there's no evidence to support this. Instead, choose a day that has available time slots and that works with your schedule so that you don't have anything before or after that will make you feel rushed or nervous.
When is the Best Time of Day for a Driving Test?
While there isn't a one-size-fits-all "best" time for a driving test, it's important to take some different factors into consideration when scheduling your exam:
Choose a time when you feel most alert, whether that's in the morning or later in the afternoon
Try and avoid peak rush hour so that you're not stressed about navigating through heavy traffic
Consider school times, such as the hours that schools in the area start in the morning or let out so that you avoid congestion around those areas
Supercharge your Chances of Passing the DMV Test
Rather than stressing over which month, day, or hour to schedule your driver's exam, the best thing you can do to increase your chances of passing is to practice as much as you can. That means understanding the theory, knowing the ins and outs of how a vehicle operates, and getting a good chunk of road practice before taking the Road Test.
At Driven2Drive Premier Driving School, we give our students the best chance of passing their PA driver's license exam by preparing them with in-class and behind-the-wheel driving lessons with our driving professionals. You'll get one-on-one instructions on how to improve your driving confidence and practice critical skills like parallel parking. 
Day of Test – Refresher Lessons
Aside from lessons and road practice, Driven2Drive also offers a Day of Test service so you can get a refresher on everything you need to know right before your test. With a Day of Test service, you can help calm your nerves and reinforce all the knowledge you already have so that you can go into your exam with confidence and a clear mind.
FAQs
What is a PA Class C driver's license?
A PA Class C driver's license refers to a license for non-commercial passenger or recreational vehicles such as cars, trucks, and motorcycles.
How long does it take to get a license in PA?
The time it takes to get your license can vary depending on your age, previous experience, as well as the steps you take. It can take between a few months to a year or more depending on how quickly you complete the requirements, such as getting your learner's permit and behind-the-wheel practice.
What are the easiest times to learn to drive?
The easiest times to learn to drive in order to prepare for an exam are when the roads aren't too busy, so it's best to avoid rush hour. This means either the mornings before or after rush hour, or even in the afternoon before evening rush hour begins are ideal times.

Driven2Drive is a premier driving school and the leader in Driver's Education. From our dedicated team of instructors to our innovative state-of-the-art Driving & License Testing Centers, we are committed to instilling safe driving habits for life in a fun and interactive atmosphere. Experience the Driven2Drive difference at any of our conveniently located centers.