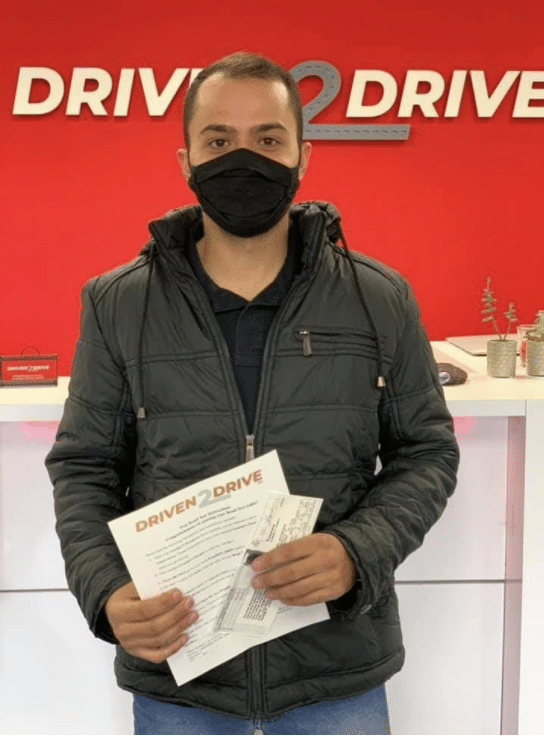 Are you on a mission to become a licensed PA driver in 2021? Driven2Drive is here to support you every step of the way! If you've been wondering how to obtain a Pennsylvania driver's license in the most timely and stress-free manner, look no further than our full-service driving school & testing center. Certified by PennDOT, our third-party license exam provider has six easily accessible locations throughout Greater Philly for our students' convenience.  
How to Obtain a Pennsylvania Driver's License
Here's a quick summary of how our all-in-one driving school & testing center can help you succeed in becoming a highly capable licensed driver:
Obtaining your PA learner's permit – Once you've studied the PA driver's manual front to back and completed all the necessary forms, come to your nearest Driven2Drive location to take your written permit test.
Getting confident behind the wheel – After passing your permit test, you'll be qualified to begin driving practice with a parent/guardian or one of our friendly, accredited driving instructors. Our driving school offers a wide range of packages to suit every student, with both manual and automatic driving lessons available.
Passing your road test – Once you've clocked at least 65 hours of adult-supervised driving practice, you can take your PA license exam with Driven2Drive whenever you feel ready. To make your life easier and speed the process, consider choosing one of our packages that includes the road test.
Why We're Miles Ahead in Our Students' Eyes
Want to know a bit more about why we've become the top destination for those wondering how to obtain a PA driver's license ASAP? Check out this stellar review that Carlie M. left for us:
"I got my permit a while ago, but have been putting off learning to drive and taking the road test because of low confidence. I actually took a lesson from another driving school and didn't have a good experience. What I liked about Driven2Drive was their wide variety of package deals, which can be easily found on their website. They've also posted a helpful video of the main car controls, which allowed me to familiarize myself with the car prior to the lesson.

In addition to booking a 2-hour lesson, I picked the package with a road test, to be taken following the lesson or at a later date. It was easy to schedule this all by phone. Edward was a great instructor and he assured me that I was ready to test the same day.

I definitely recommend their service! Driving the MINI Cooper was fun and an added bonus. Now, I feel more confident in my driving abilities."
Jumpstart Your Driving Journey with Our Dedicated Team
Ready to get scheduled for the new driver services you need to help you excel behind the wheel? Call Driven2Drive at 610-664-7400 to book an appointment for lessons or testing in as little as two days!