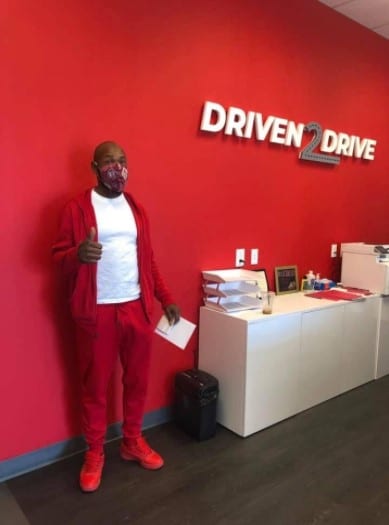 Learning to drive should be a fun and exciting experience – but all too often, the enjoyment of the process gets overshadowed by stress and anxiety. If you are seeking one on one driver's ed that will ease your nerves and help you develop skills & confidence behind the wheel, look no further than Driven2Drive! At our six convenient locations throughout Greater Philadelphia, we offer in-depth driving lessons with friendly, knowledgeable instructors who prioritize your comfort as much as your safety.
One on One Driver's Ed in Greater Philadelphia
Whether you are just starting your journey to getting licensed, or you already have some experience in the driver's seat, we have a package to meet your needs! Our list of course offerings includes everything from permit prep sessions to basic defensive driving lessons to instruction on manual transmission driving. Here are just a few reasons why students prefer Driven2Drive for one on one driver's ed:
Prompt, flexible scheduling – When you're ready to get behind the wheel, we'll help you set things in motion ASAP! We strive to get our students scheduled for lessons & road testing as quickly as possible – often in as little as two days.
Driver's ed that suits YOU – As mentioned above, our one-on-one instructors will go the extra mile to make you feel at ease while you work to master essential safe driving techniques. We believe that learning to drive should be a pleasant, immersive experience, and we teach accordingly in our classroom on wheels (our MINI Coopers).
Ultimately, the most valuable testament to the quality of our services is the words of our students. So, we'd like to share what Rudy P. had to say about his experience with us:
"So glad I went with Driven2Drive for lessons and my test. My instructor Sam was very friendly, professional, knowledgeable and honest. I highly recommend taking lessons and your test here."
Get On the Road to Independence with Driven2Drive
Hopefully, the points above have given you some insight into what makes Driven2Drive the top-rated Philly area driving school and license testing center. If you're eager to learn more about us and our helpful services for drivers of all ages, reach out today at 610-664-7400. We'll be happy to get you scheduled right away for driving lessons – or your PennDOT driving exam – at our most convenient location for you!