There's no denying it: tests are stressful. Even if you've studied, practiced, and prepared, some people freeze up out of nerves or find it hard to recall information. If you're worried about this happening to you on your driving test, keep reading.
Did you know you can get a refresher lesson on the day of your Road Test to help remind you of all the important information you need to know? Some driving schools, like Driven2Drive, offer this service to help our students feel more at ease and confident on their driving test day. Let's take a look at how this works and what you can expect.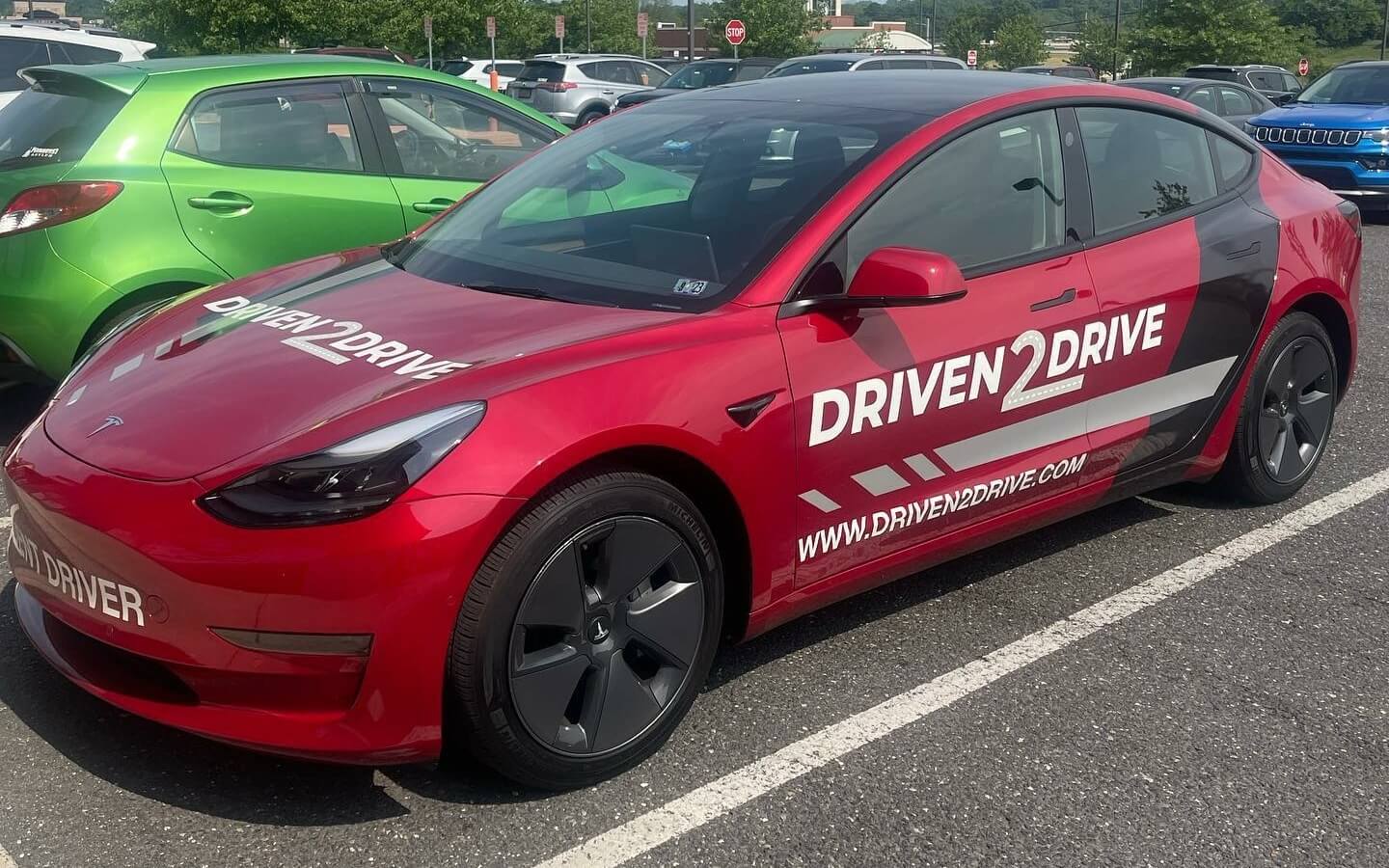 What to Expect on Your Driving Test Day: The 3 Parts of PA Road Test
There are three core parts of the PennDOT driving test each of which demonstrates your knowledge and mastery of certain skills. A Third Party Road Test is identical to the PennDOT Road Test. In order to pass your test, you will need to know all of them. Let's outline each step and what's required to pass your road test.
Part 1: Knowledge of Vehicle Controls
Your examiner will ask you to demonstrate your understanding of different controls on the vehicle you are using for the Road Test. This will involve identifying and knowing how and when to use different features like the turn signals, horn, hazards, defrosters, windshield wipers, emergency brake/ parking brake, and the high and low beam lights, etc.
Part 2. Parallel Parking
Parallel parking is an essential part of the PennDOT driving test. The examiner will ask you to parallel park, and in order to pass the exam, you'll need to show that you have mastered this skill. The parallel parking needs to be completed using a set amount of moves and there are other small elements that are involved when parallel parking that will ensure you complete the maneuver successfully during the road test (and not lose points).
Part 3: Road Skills
Finally, you'll need to drive on public roads where the examiner will evaluate your ability to handle real-world driving situations. You'll need to demonstrate that you can follow traffic signs and laws, correctly manage your speed, stop properly at stop signs, know how to turn and change lanes safely, and various other driving techniques. The road portion takes place on PennDOT-approved routes.
The Benefits of The Day of Test Refresher Driving Lessons
A driving test isn't like a written exam you take in school or like a permit test. There isn't always one right answer, and passing the road test can depend a lot on your ability to make quick decisions and anticipate hazards on the road if they arise during your test. Passing the road test also depends on knowing how to handle the car well in the real world. This can make a lot of students feel nervous since the situation can't be controlled. However, with a Day of Test refresher lesson, you can feel a lot more at ease and set yourself up to succeed on your driving test. Let's take a look at some of the key benefits of getting a refresher lesson on the day of your test.
Avoid Surprises
While no one can know or practice on the exact route of your driving test, the driving instructor will take you out on similar roads in the area of your driving test. This will help you feel more comfortable with your surroundings so that if something occurs during your test, like traffic or a hazard on the road, you feel more confident to make a quick decision. The practice won't be the same as the test but very similar, that way there should be no surprises.
Familiarize Yourself With the Vehicle
Your driving school will likely offer the opportunity to do your driver's test in one of their cars, so having a lesson beforehand will help you get familiar with that specific car's features and how it drives.
Expert Instructor Guidance
Your license test examiner will be testing you based on PennDOT's testing guidelines, meaning there are certain things that can lead you to lose a lot of points or even result in an automatic fail. With a refresher lesson, you can get some last-minute guidance from a professional to help you point out areas where you might lose points so that you're aware of them going into the test. The Third Party Road Test that is offered at Driven2Drive is identical to PennDOT's Road Test.
Know What to Expect
Sometimes, the difference between a pass and a fail is simply knowing what skills you need to demonstrate in order to pass. Of course, no two driving tests are identical, so you need to be comfortable with a wide array of driving skills, but a refresher on the day of your test can help you practice the skills you'll need to pass so you know exactly what to expect.
Calm Your Nerves
For many students, doing a driving test is a big deal! It's normal to feel nervous or anxious, but familiarizing yourself with the area, car, and skills you'll need to know, and getting immediate feedback from an instructor on the day of your test will help you alleviate some of your fears and allow you to go into your test with a clearer mind.
Day of Test Service with Driven2Drive
Driven2Drive offers our students the option to get a refresher lesson on the day of their road test. This Day of Test Service helps solidify all the information our students learned in their courses to help remind them what they need to know to pass.
Here's what you should know about Driven2Drive's Day of Test Service:
This service begins at ends at our facility
You'll take your driving test right away in the same car and area as your refresher lesson so that everything is fresh in your mind
For safety and insurance purposes, the Day of Test service can only be done in Driven2Drive vehicles
If you're under the age of 18, you need to be accompanied by a parent or guardian when coming to a Driven2Drive location for your Day of Test lesson
You are required to bring your valid and original Pennsylvania-issued driving permit
The Day of Test Service DOES NOT include pick up or drop off
Make the Most of Your Driving Lessons with Driven2Drive
Not every student will need our Day of Test Service, but it's there for everyone as an option. At Driven2Drive, we're confident that our student's learning experience with us in the classroom and on the road is enough to prepare them for their driving test.
Driven2Drive offers multiple different driving lesson packages to fit your needs. Whether you just want a professional to guide you the day of your driving test or you want to complete driving lessons including Driver's Ed in a classroom, one-on-one sessions behind the wheel, highway or nighttime driving, or practice on an automatic or manual vehicle, we've got you covered.
Whether you want us to help you prepare on the day of your driving test or you're confident enough to go on your own, Driven2Drive lessons will give you the skills you need to pass your driving test with confidence.
Pass Your Driving Test on the First Try!
Related Resources:
FAQs
How do I pass my driving test for the first time?
The best way to pass your driving test on the first attempt is to make sure you're prepared. You can get ready for your exam with Driver's Ed, road lessons with a professional, parking practice, and studying vehicle controls. 
How do I get rid of driving test anxiety?
Preparing for your driving test in advance through theory, practice, and real-world road experience will help lessen your anxiety. You can also book Driven2Drive's Day of Test Service for a refresher so you go into your driving test without feeling nervous.
How do I take the driver's road test at Driven2Drive?

Driven2Drive is a premier driving school and the leader in Driver's Education. From our dedicated team of instructors to our innovative state-of-the-art Driving & License Testing Centers, we are committed to instilling safe driving habits for life in a fun and interactive atmosphere. Experience the Driven2Drive difference at any of our conveniently located centers.