In today's world, where automatic transmissions have become the norm, manual car driving lessons may appear outdated. However, even with the convenience and popularity of automatic cars, there are still significant reasons why learning to drive a manual car holds importance in the present day. This article delves into the significance of manual car control skills, emphasizing their advantages and highlighting the value of enrolling in manual driving lessons with a trusted driving school such as Driven2Drive.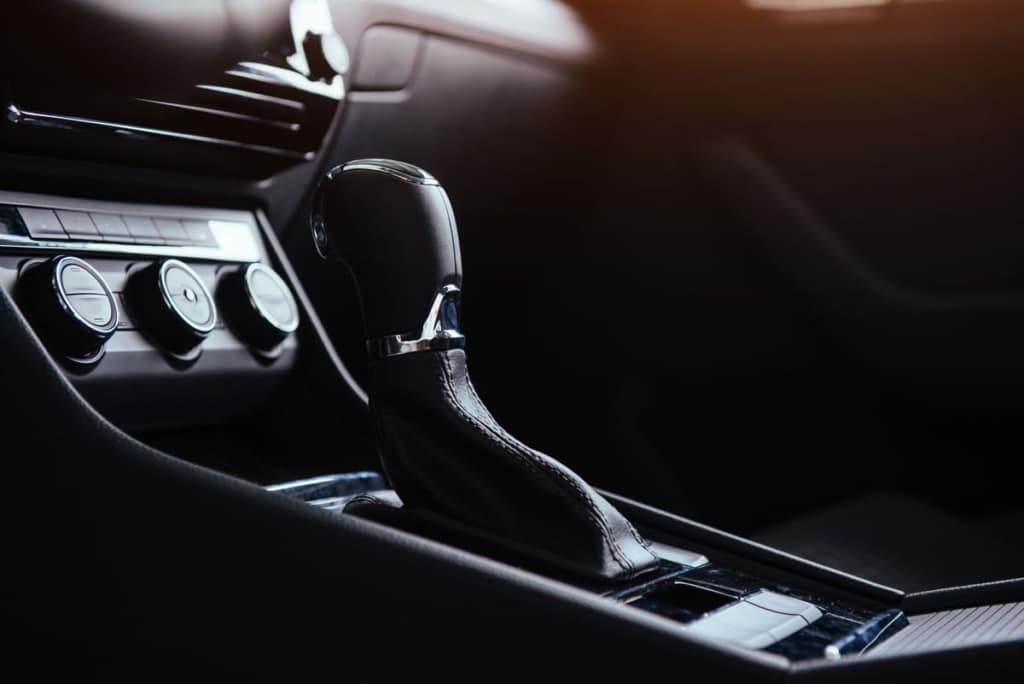 Building Fundamental Skills of Manual Car Control
One of the key reasons manual driving lessons are still relevant is that they help build fundamental skills in car control. Learning to operate a manual transmission requires coordination, concentration, and a deeper understanding of the mechanics of driving. Mastering the clutch, gear shifting, and coordinating accelerator and brake pedals develops a strong foundation in vehicle control, which can enhance overall driving skills and confidence.
As we have written previously, because both hands and feet are required to operate them, manual transmission cars decrease distractions—and practically eliminate the hazard of talking and texting while driving.
Driven2Drive strongly recommends that all students, especially teens, learn how to operate a manual transmission if they can as it is a valuable skill to have.
Benefits of Manual Car Control
Enhanced Responsiveness
Manual cars provide a level of control and responsiveness that is often absent in automatic transmissions. By manually shifting gears, drivers have the ability to fine-tune acceleration, improve engine braking, and have a better sense of the car's power band. This increased responsiveness can be advantageous in various situations, such as merging onto highways or navigating hilly terrains.
Economic Benefits
Driving a manual car can also offer economic benefits. Manual transmissions are generally more fuel-efficient than their automatic counterparts, as they allow for better control over gear selection and engine performance. By learning to drive a manual car, individuals can potentially save on fuel costs and contribute to a more environmentally friendly driving experience.
Driving Versatility
Another advantage of manual car control is the driving versatility it offers. Automatic cars may be the norm in many places, but manual transmissions are still prevalent in certain regions and countries. By acquiring manual driving skills, individuals can confidently drive a wider range of vehicles and adapt to different situations, especially when traveling internationally or encountering specialty vehicles.
Security and Safety
In terms of security and safety, manual car control can provide an added layer of protection. In emergency situations, the ability to downshift for engine braking or quickly shift to a lower gear can assist in maintaining control of the vehicle. Additionally, manual transmissions are less prone to certain mechanical failures that automatic transmissions may experience, which can contribute to increased reliability.
Enjoyment and Driving Experience
Driving enthusiasts often find manual cars more engaging and enjoyable to drive. The process of seamlessly shifting gears and being actively involved in the driving experience can create a deeper connection between the driver and the vehicle. Manual car driving lessons can help individuals unlock this enjoyment and appreciation for the art of driving.
Manual Driving Lessons with Driven2Drive
When it comes to learning manual car control, it is crucial to seek professional instruction. Driven2Drive is a reputable driving school that offers comprehensive manual driving lessons to learners of all levels. Our experienced instructors provide personalized training, ensuring that students build confidence and proficiency in manual car control. By taking stick shift driving lessons with Driven2Drive, learners gain a solid foundation in manual car driving skills that will benefit them for years to come.
Book a manual car driving lesson with Driven2Drive
While automatic cars dominate the roads, manual car lessons continue to hold relevance in today's world. Driving a manual car builds fundamental car control skills, offers enhanced responsiveness, economic benefits, driving versatility, security, and safety advantages, and an enjoyable driving experience. By seeking professional instruction from a trusted driving school such as Driven2Drive, individuals can acquire these valuable skills and unlock a world of driving possibilities.
Related Driving Resources
FAQs
Why should I consider learning to drive a manual car?
Learning to drive a manual car provides you with a greater understanding of car control and mechanics. It offers enhanced responsiveness and versatility and can be more engaging and enjoyable to drive. Additionally, knowing how to drive a manual car expands your options when it comes to vehicle selection and driving opportunities.
Can I switch between driving manual and automatic cars?
Yes, if you learn to drive a manual car, you can switch between driving manual and automatic cars. The skills and knowledge acquired from manual driving lessons can be applied to automatic cars as well. However, it's important to note that the reverse may not be true, as automatic cars require less manual control.
Are manual cars more fuel-efficient than automatic cars?
Generally, manual cars tend to be more fuel-efficient than automatic cars. Manual transmissions allow for better control over gear selection, which can optimize engine performance and improve fuel economy. However, the fuel efficiency difference between manual and automatic cars may vary depending on the specific make and model.
Are manual car driving lessons more difficult than learning to drive an automatic car?
Learning to drive a manual car can be more challenging initially compared to learning to drive an automatic car. The coordination required to operate the clutch, shift gears, and manage the accelerator and brake pedals can be more complex. However, with practice and guidance from a qualified instructor, most individuals can become proficient in driving a manual car.
Is it necessary to own a manual car to practice after taking lessons?
It is not necessary to own a manual car to practice after taking manual driving lessons. Many driving schools provide manual cars for lessons, allowing you to practice and refine your skills. Additionally, there are car rental services that offer manual cars if you wish to practice independently. You can also seek opportunities to practice with friends or family members who own manual cars. Regular practice is key to becoming comfortable and confident in driving a manual car, regardless of whether you personally own one.

Driven2Drive is a premier driving school and the leader in Driver's Education. From our dedicated team of instructors to our innovative state-of-the-art Driving & License Testing Centers, we are committed to instilling safe driving habits for life in a fun and interactive atmosphere. Experience the Driven2Drive difference at any of our conveniently located centers.