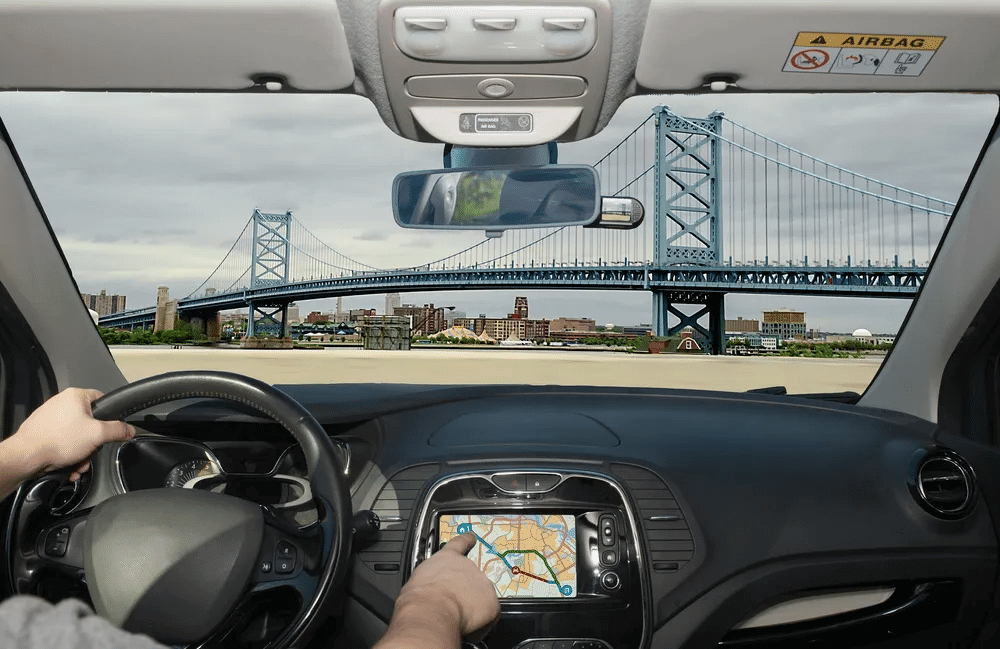 In the PennDOT point system, points are added to your personal driving record (which can be accessed by the department of transportation at any time) for traffic violations. The most common reason for adding points to your record is a speeding ticket.
This article looks at the different ways you can accrue points on your license, their penalties, and what you can do to remove them.
Purpose of PA Point System
The PennDOT points system was created to ensure drivers engage in safe-conduct on the roads. This is a carefully thought out and well-structured way to manage traffic violation offenders.
How Do You Get Points on Your License?
There are several ways in which you can accumulate points in the Pennsylvania Driving Point System.
High Offenses
High-point-incurring offenses include:
Speeding 2 points if 10mph over the limit 3 points and a 15-day license suspension if 11-15mph over the limit 4 points and a 15-day license suspension if 16-25mph over the limit 5 points and a 15-day license suspension if 26-30mph over the limit
Leaving the scene of an accident resulting in property damage 4 points
Failure to stop at railroad crossings 4 points
Low Offenses
Lower-point-incurring offenses include:
Driving through a red light (3 points)
Making an illegal U-turn 3 points
Careless driving 3 points
Tailgaiting/how many points is following too closely? 3 points
Not obeying traffic officials 2 points
Immediate Suspensions
There are also numerous offenses for which your license will be suspended immediately, such as:
Failure to stop for a school bus with its red lights flashing and stop arm extended 60-day suspension
Failure to comply with a railroad crossing gate or barrier 30-day suspension
DUI'S:
Your license may also be suspended if you fail a DUI (driving under the influence) test, though you may be given jail time or a fine instead.
How long does a DUI stay on your driving record in PA?
DUI conviction stays on your record for life in Pennsylvania unless it is expunged. It will reflect in credit records, criminal background searches, and any insurance claims or applications.
You may be able to get a DUI expunged if you apply, are accepted into, and successfully complete Pennsylvania's Accelerated Rehabilitative Disposition (ARD) program.
Can You Remove Points From Your License?
For every year that you drive without committing any traffic violations, three points are removed. Then, PennDOT will treat your next accumulation of points as if it were your 1st accruement if you have 0 points on your record for one year. This means all previous license suspensions are forgiven.
Maximum Number of Points a PA Issued License Can Have
You can accrue 6 points on your license, at which time you will accrue additional penalties, such as a suspended license or increased insurance premiums.
If you go to the Department of Transportation (DOT) website, you can check how many points you have. You may also get a copy of your driving record from the website or the department office (this will cost you $11). The first time you have accumulated 6 points, your license may be suspended for 5 days; further accumulations of 6 points are treated slightly differently – refer to the 'Over 18' section of this article for further details about suspensions.
Maximum Speed Limit Charge in PA Points
Driving too fast for conditions (if a violation occurs in an active work zone and in conjunction with an accident, 15-day suspension): 2 points
Exceeding maximum speed:
6- 10 miles over Speed Limit: 2 points
11 to 15 miles over the speed limit (if a violation occurs in an active work zone, 15-day suspension): 3 points
6 to 25 miles over the speed limit (if a violation occurs in an active work zone, 15-day suspension): 4 points
26 to 30 miles over the speed limit (if a violation occurs in an active work zone, 15-day suspension): 5 points
31 or more miles over the speed limit: Departmental Hearing and Sanctions provided under Section 1538(d)(if a violation occurs in an active work zone, 15-day suspension) and 5 points
Exceeding the special speed limit in a school zone: 3 points
Exceeding special speed limit for trucks on downgrades: 3 points
Relevance of Age to the PA Point System
Under 18 Suspension Laws
If you are under the age of 18 and accumulate six or more points, or if you are found driving 26mph or more over the speed limit, your license will be suspended for 90 days the first time and 120 days thereafter.
Over 18 Suspension Laws
The first time you reach six points, you'll receive a written notification that your license has been suspended; the second time, you will need to attend a departmental hearing. A third or further accumulation will result in another hearing, at which you may have your driver's license suspended. If you do not attend the hearing, your license will be suspended until you do. The structure for suspensions is usually as follows:
First Suspension: 5 days per point
Second Suspension: 10 days per point
Third Suspension: 15 days per point
Subsequent Suspensions: One year
Alternatives to Suspension of License
Alternatives to the suspension of a driver's license may include fines or jail time at the judge's discretion at your hearing. In some cases, a driver whose license has been suspended may apply for an Occupational Limited License. This allows the person to drive under special circumstances, such as for medical treatment, study, work, or trade.
It's important to note that if your driving privilege has been revoked, disqualified, canceled, or recalled, you are not eligible for an Occupational Limited License.
Promoting Safe Driving in PA
The Pennsylvania driving point system is quite forgiving, in allowing drivers to redeem themselves over time, and it rewards safe driving. Keep a note of any points you've accrued. Stay alert, use your defensive driving techniques, and respect the PA driving law – this will keep you in good standing for keeping your license and your name clear, allowing you to continue enjoying all the freedoms a driver's license allows. Driven2Drive offers the best defensive driving courses in PA – book yours now.

Driven2Drive is a premier driving school and the leader in Driver's Education. From our dedicated team of instructors to our innovative state-of-the-art Driving & License Testing Centers, we are committed to instilling safe driving habits for life in a fun and interactive atmosphere. Experience the Driven2Drive difference at any of our conveniently located centers.