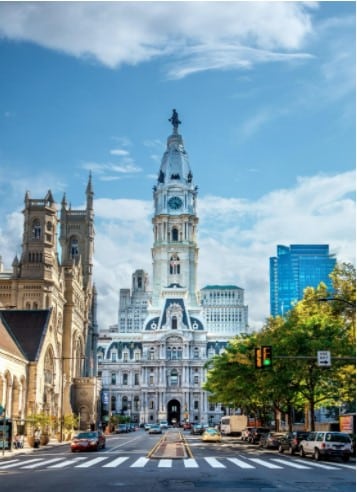 Among both novice and more experienced drivers, parallel parking has a reputation for being tricky to master. In fact, some students even delay taking their license exam due to anxiety about this road test requirement. If you're looking for guidance on how to pass parallel parking test (PA version) on your first try, look no further than Driven2Drive! 
At our six convenient locations throughout the Greater Philadelphia area, we offer interactive lessons on parallel parking and other essential driving skills. We're also proud to provide PennDOT-certified road testing with no extended wait times, so you can get licensed quickly and conveniently, whenever you're ready!
How to Pass Parallel Parking Test: PA 
To obtain a non-commercial driver's license in Pennsylvania, students must demonstrate their ability to skillfully parallel park in a space that is eight feet wide by 24 feet long. During the exam, this must be done in a single attempt, with no more than three adjustments made.
In order to pass parallel parking test, PA students must NOT:
Drive up onto the curb while parking
Cross over the line designating the edge of the parking area
Come into contact with obstacles placed in front of/behind the vehicle
Upon completion, the vehicle must be parked fully inside of the marked space.
Become a Parallel Parking Expert with Driven2Drive 
Like any behind-the-wheel skill, getting the hang of parallel parking takes some practice. The accredited instructors at Driven2Drive are here to teach you how to pass parallel parking test (PA) like a pro. In addition, we can help you excel at all the other driving techniques you need to become a safe, licensed driver!
To accommodate all of our students' needs, our top-rated driving school offers a variety of packages to choose from. If you're eager to find the right course for you, simply head over to our website for all the details on what each package includes.
Have questions or want to get scheduled for lessons or testing? Give us a call at 610-664-7400! We'll go the extra mile to get you an appointment ASAP at your preferred D2D location, at a time that is convenient for your schedule.